As Featured In:



If You Can't Hit Your 3-Wood Off The
Ground, Forbes-Featured Instructor
Says
Steal This Tour Pro Secret
And Leverage The World's First…
Easy Strike
3-Wood
ACCESS YOUR FREE BONUS
TRAINING ONLINE NOW
Here's Everything You're
Getting When You
Order
The EZ3 Today
Including 4 FREE bonuses worth
$691
AND WE PAY SHIPPING

PLUS our no-risk 365-Day, 100%
Money
Back Guarantee and
Unconditional Refund Policy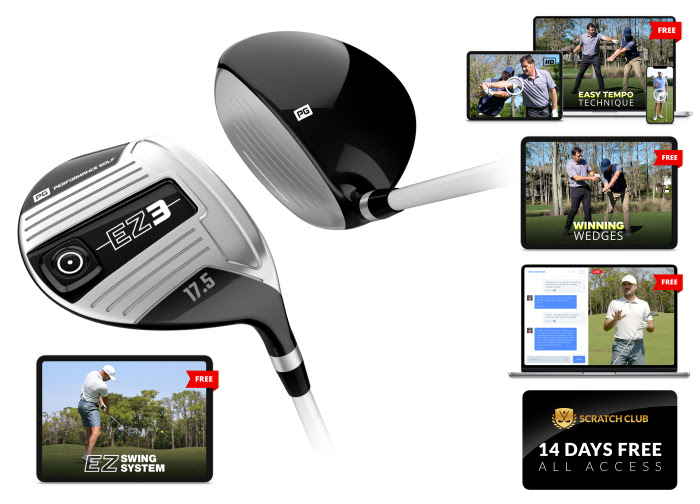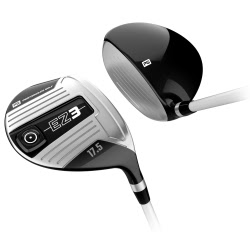 EZ3 Fairway Wood
This is the first (and only) 3-wood designed with Easy Strike Technology that gives you NO CHOICE but to consistently launch high, straight, approach shots from ANY lie. With the EZ3, you'll immediately hit higher shots with more accuracy, consistency and distance off the deck than with any other 3 wood you've used before. Reach more greens in regulation and lower your scores faster than anything else. All without swinging harder, or changing anything in your current swing.
If you're serious about dialing in your approach shots and quickly lowering your handicap — add the EZ3 to your bag right now.
PRICE: $299.00 Only $189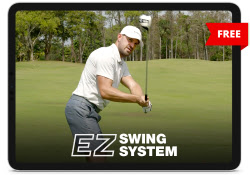 EZ Swing System
See how you can immediately gain even more accuracy and distance every time you pull out your new EZ3 3 wood. This step-by-step video training system immediately overrides the root cause of any major swing faults. As soon as you say "yes" to the EZ3 you can start watching this complimentary video training. And by the time your EZ3 arrives on your doorstep, you'll feel supremely confident with your new club. The EZ Swing System simply makes hitting the EZ3… that much easier.
PRICE: INCLUDED FREE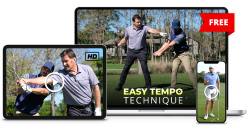 BONUS #1: Easy Tempo Technique
Inside this video training you'll discover the Easy Tempo Technique from 6-time major winner Sir Nick Faldo. This exclusive video series will dial in your consistency and accuracy off the tee, and give you supreme confidence with your driver. You'll easily hit 10 to 12 fairways per round… And set yourself up to use your EZ3 more often.
When you combine highly accurate tee shots with the Easy Strike Technology on your second shots… It's a LOT easier to reach long par 4s… and even some par 5s in two!
PRICE: $197.00 FREE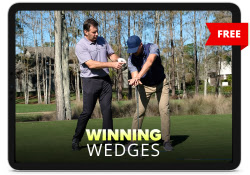 BONUS #2: Winning Wedges
Become AUTOMATIC from inside 100 yards. The Winning Wedges formula will have you instantly throwing darts, and sticking more shots around the pin. So you can take advantage of your EZ3 and continue to lower your scores… as you play the best golf of your life.
PRICE: $97.00 FREE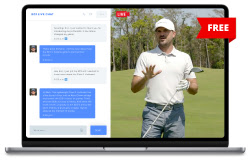 BONUS #3: EZ3 LIVESTREAM
Learn from Eric Cogorno – the man who has given over 35,000 lessons to struggling amateurs and get feedback as he gives a LIVE hands-on lesson and demonstrates all the ways the EZ3 will transform your contact and accuracy.
If you have any questions about the EZ3, you'll be able to get them answered LIVE… so that you have everything you need to take your game to the next level.
PRICE: $300.00 FREE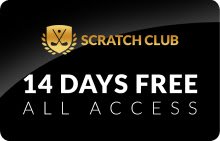 BONUS #4: 14-Day Pass To Exclusive "Scratch Club"
Get a 14-Day Free Pass to "The Netflix of Golf" — with the world's leading collection of advanced tools and training from some of the greatest golf coaches in the world.
All so you can drop 5 strokes from your handicap in the first month alone. (14 days FREE, then $29/month. Cancel anytime)
PRICE: $97.00 FREE
TOTAL VALUE: $990

YOUR PRICE: ONLY $189
(Save $801.00 today with this limited
time special offer)

Online Access Available
Now For Bonuses
(*Customize Your Shaft Flex On The Next Page*)
We Pay Shipping
365-Day 100% Money-Back
Guarantee
And Unconditional
Refund Policy