WE PAY SHIPPING IN THE USA!
Tiger's Former Club Engineer Releases
The Most Forgiving, Reliable 3-Wood Ever Invented
For
Amateurs Who Want To Launch Higher, Straighter Approach Shots Off The Ground – From ANY Lie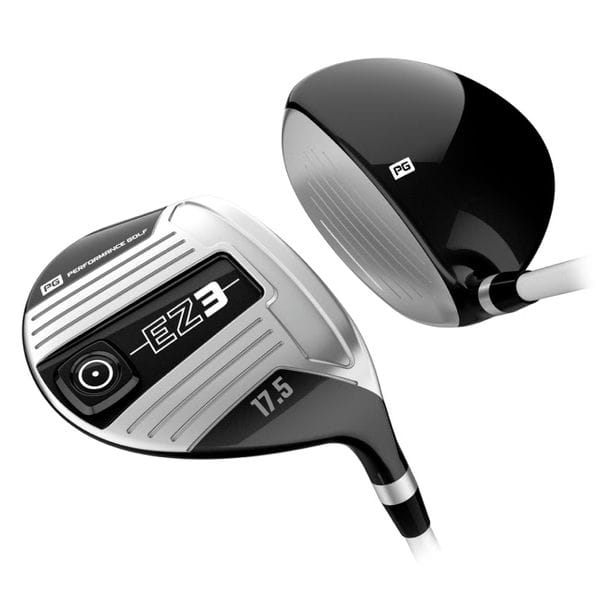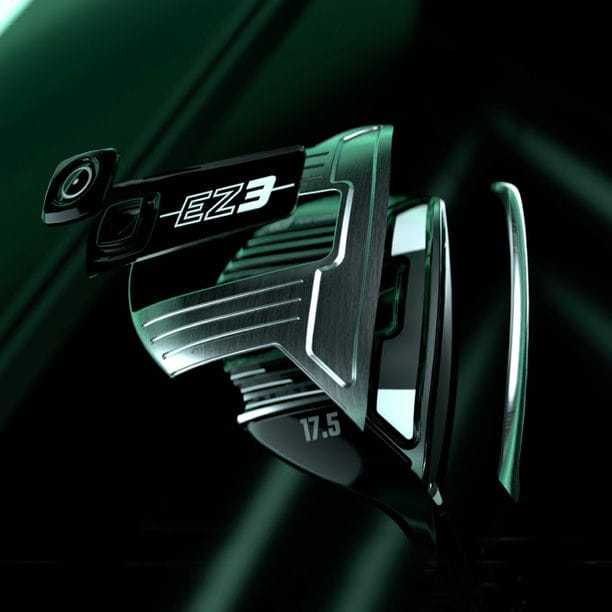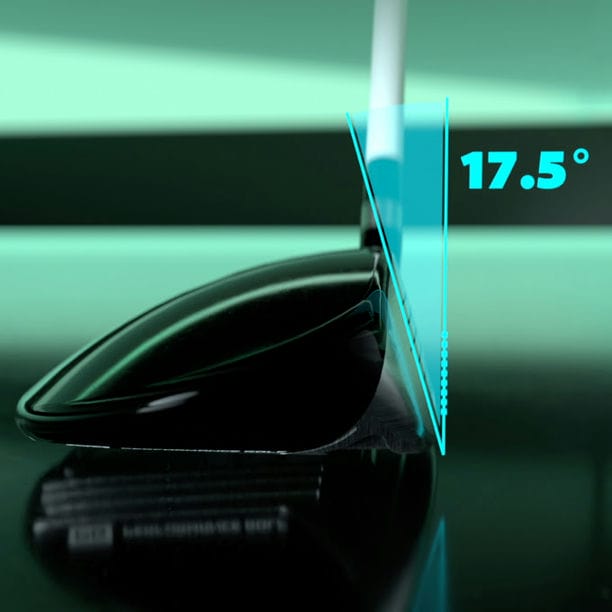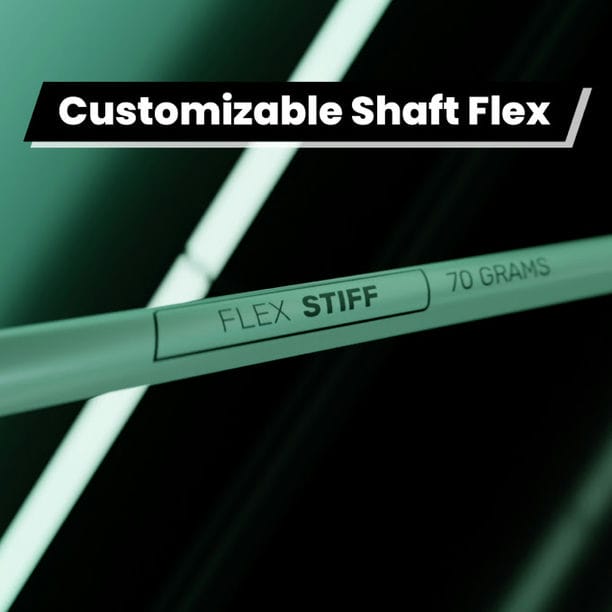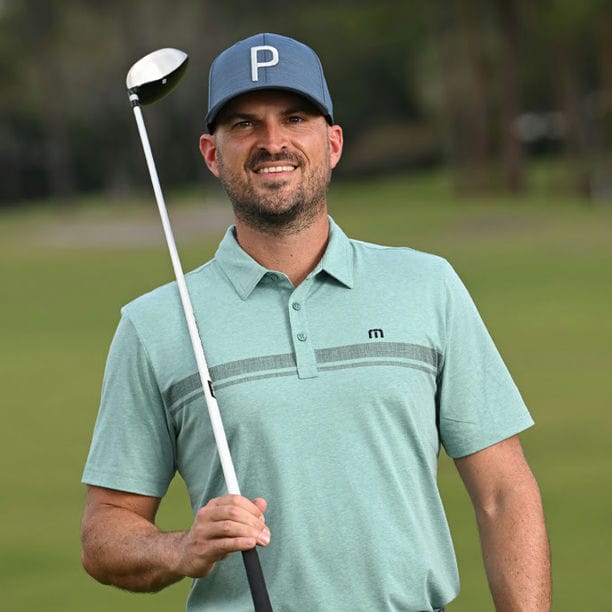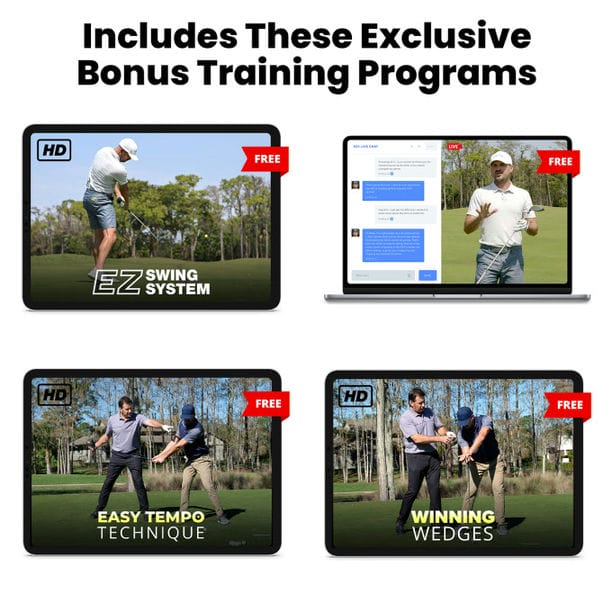 ORDER YOUR EZ3 NOW
Forbes Featured Instructor Eric Cogorno says the EZ3 is "the only 3-wood powered by Easy Strike Technology – that makes it EASY for any amateur to get the ball in the air and make consistent solid contact."
The EZ3 is easier to hit than your 7-iron and longer than your current 3-wood – guaranteed!
$299
$189
$149 (TODAY ONLY)
(BLACK FRIDAY 37% + 22% EXTRA APPLIED)
ADD TO CART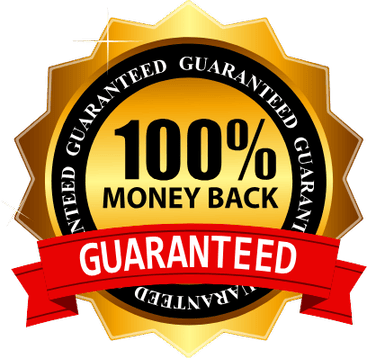 Backed By Our 365-Day,
100% Money Back Guarantee
& Unconditional Refund Policy


5.0
"I hit 10 in a row… all higher and straighter than any 3 wood I've ever hit. It's like I can't miss the center of the clubface."
-Mike L. | EZ3 Customer
This Revolutionary New Club
FIXES The Root Cause

Of
The Three Most Common Amateur Swing Faults:

A negative
attack angle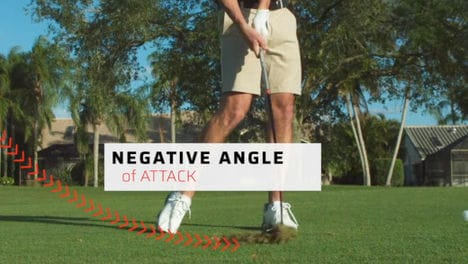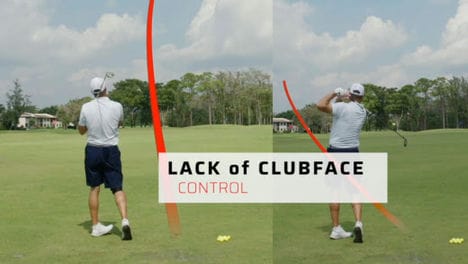 A lack of
clubface control

Swing speeds
below 100 miles
per hour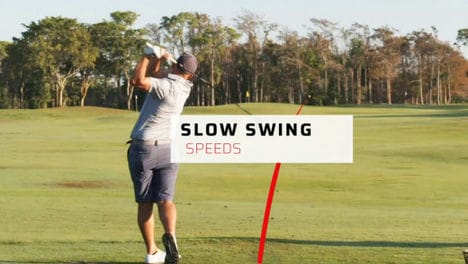 The EZ3's Easy Strike Technology Is Engineered Specifically So This Club Is Easy For AMATEURS To Hit
More Height & Distance!
You'll hit high-launch shots off the ground — and get the ball in the air no matter how bad the lie…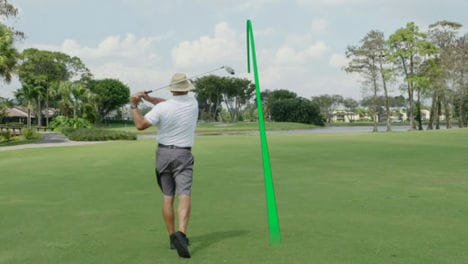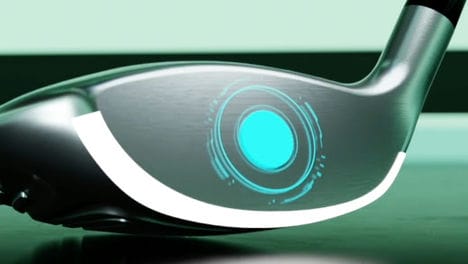 More Forgiveness! More
margin for error will give you consistently flush contact and unrivaled forgiveness…
More Control!
And it's EASY to hit off the deck — without changing your swing. This 3-wood's revolutionary technology means you can swing this club like your normal 7-iron.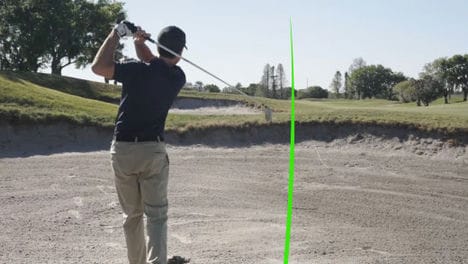 Feature 1
The
Perfect-Calibrated


Precision-Launch Loft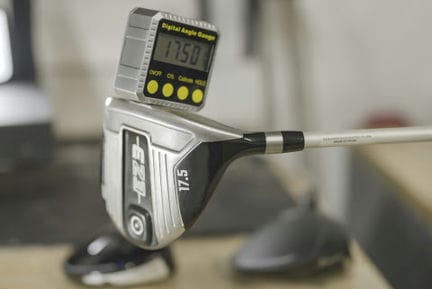 The first feature is the perfectly-calibrated
17.5 degrees of "Precision-Launch Loft."
After analyzing millions of amateur golf
swings we found 17.5 degrees is the
OPTIMAL loft angle for amateur golfers
with swing speeds below 100 miles per hour…
To get your ball sailing into the air effortlessly.
And even if you do swing over 100 miles per hour…
The Precision Launch Loft makes the EZ3 play more like a hybrid…
BUT…
It Gives You
MORE Distance

Than
Your Current 3-Wood

That's because unlike mass-produced clubs…

Where you can't always be sure the loft is "as advertised"…

The EZ3's loft is perfectly calibrated for the amateur golf swing.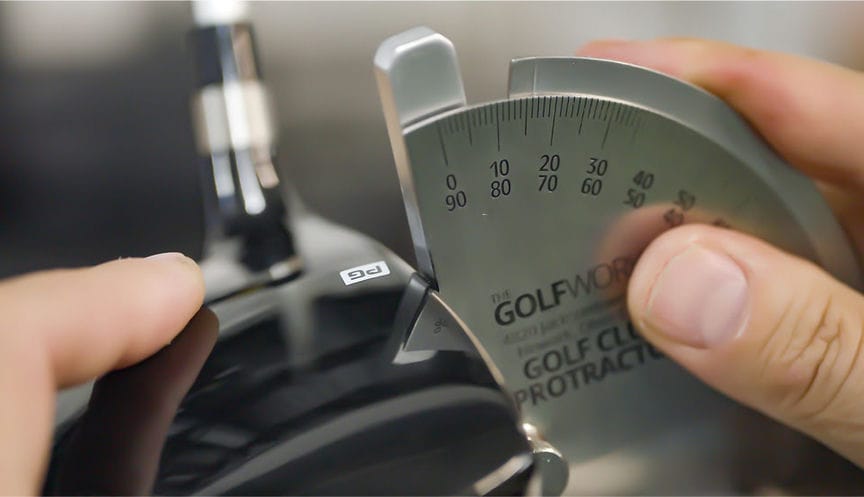 You see — most mass produced 3 woods might say 15 degrees…
But are really 13.5 to 14 degrees.
Even "high-lofted" woods that say 16.5 degrees… are almost ALWAYS turned down, too.
That's why we teamed up with an exclusive manufacturer…
And used a "Pure-Angle" calibration system to GUARANTEE the EZ3 is a TRUE and precise 17.5 degrees.
The Precision-Launch Loft Makes It EASY To Hit
High-Trajectory Shots From The Fairway
Just pull out your EZ3…
Swing with full confidence…
And you'll see and FEEL instant results, just like this…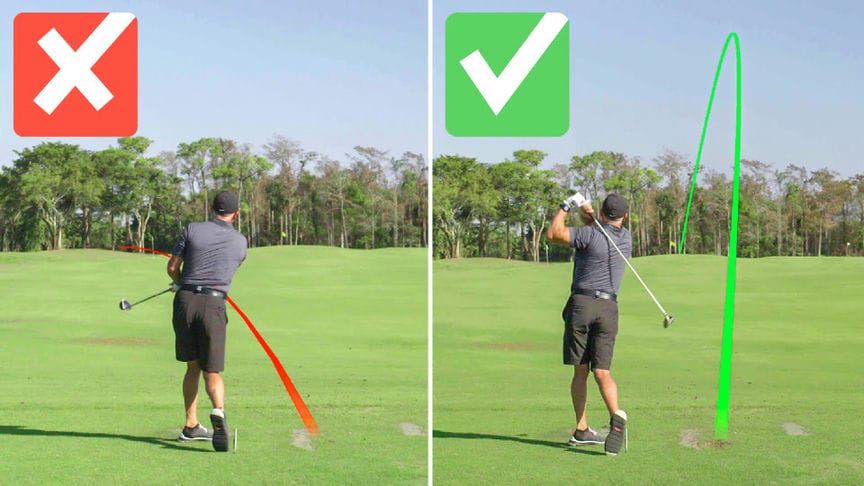 Feature 2
The "Pure Strike"
Leading Edge
Unlike most 3 woods that have a very small, hard-to-hit edge and sole…
The EZ3's
Forgiving, Softly Curved Leading Edge


Makes It Easy To Hit Pure, Flush Shots Off Any Lie

In other words, the Pure Strike Leading Edge is more like an iron than a fairway wood. 

 

No need to tweak your angle of attack…

No need to stress about where you position the ball in your stance…

And no need to change your swing AT ALL.

The reduced ground friction… with increased margin for error…

 

Will ensure no matter where the club strikes the ground…

It easily glides across the turf and sweeps the ball into the air.

 
Just Take Your Same "Iron Swing" And

The EZ3's Pure Strike Leading Edge


Does All The Hard Work For You
The lightweight Zero G clubhead with its "Hot Launch Face" and "Aero-Crown" design lowers the EZ3's center of gravity, so…
The EZ3 Feels Truly
EFFORTLESS

to Swing

And since the lower center of gravity in the EZ3 is below the ball's midline… 

This gives you a higher launch angle at the moment of inertia…

Sending your ball on the perfect trajectory — with controlled spin.

Which also means…
Better Contact, MORE Consistency And
Deadly Accurate Shots Off ANY Lie
Feature 4
High-Velocity Shaft
The lightweight and efficient "High-Velocity Shaft"…. 
This High-Velocity Shaft gives you a more natural swing speed at the standard 3-wood length.
Because as you know… 
The shaft is the engine that drives the club. 
And you wouldn't put a Ford Focus engine inside a Ferrari body… would you? 
I didn't think so.
That's why…
We Needed The
Best Shaft Design Possible

To
Power The Easy Strike Technology…

So you can easily move the club around your body… 

And make consistent center-face contact… every single time. 

Plus, you can choose the shaft that's calibrated to YOUR swing speeds. 

It doesn't matter if you swing the club 110 miles per hour…

Or barely crack 75.

The High-Velocity Shaft…
Makes It Easy For You (Or Any Golfer) To

Generate Maximum Swing Speed

When You
Customize Your EZ3 Shaft…
| | | |
| --- | --- | --- |
| Stiff | 90+ MPH | 255+ yard drives |
| Regular | 80-90 MPH | 200-240 yard drives |
| Senior | 70-80 MPH | 175-200 yard drives |
| Senior Plus | Less Than 70 MPH | < 175 yard drives |
| Ladies Flex | 50-65 MPH | < 175 yard drives |
Here's What You're Getting Today:
The EZ3 3-Wood: The first 3-wood powered by a unique set of features called Easy Strike Technology… That makes the EZ3 longer than your 3-wood and easier to control than your 7-iron.
The EZ Swing System: This step-by-step video training overrides the most common swing faults amateurs make when hitting a 3-wood. Combined with the effortless control and confidence the EZ3 gives you… you'll be able to pull your brand-new EZ3 out of the box and make perfect contact on the screws with machine-like consistency.
The Easy Tempo Technique: Eric teamed up with Sir Nick Faldo to reveal his simple tempo technique that dials in your consistency and accuracy off the tee… So you can easily hit 10 to 12 fairways per round… And set yourself up to use your new EZ3 from the center of the fairway more often.
Winning Wedges: Sir Nick and Eric teamed up again to bring you this proven method to dial in your wedges so you can attack flags with absolute confidence from 50 yards and in.
Exclusive Access to hands-on, personalized feedback with Forbes Featured Instructor Eric Cogorno. Watch him demonstrate key drills and practice routines with the EZ3. And ask him literally ANYTHING you want to about your game.
14-days "All Access Pass" to Scratch Club, The Netflix of Golf. Just pick an area of your game you want to work on and get instant access to exclusive training from golf's greatest coaches.
You're Covered By The Industry's FIRST


365-Day, "Easy-To-Hit-Or-It's-Free"
100% Money Back Guarantee…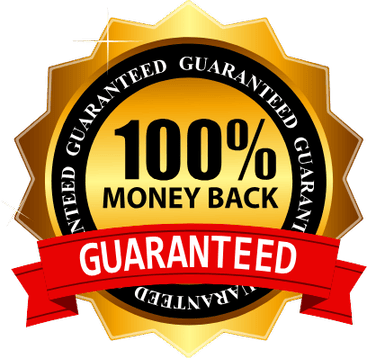 PLUS, our unconditional refund policy.
That means you can try the EZ3 completely risk-free… 
And take up to an entire YEAR to see the difference it makes
in your approach shots.
If you're not striping shots off the fairway…
If you don't love it more than your current 3 wood… 
And if you're not completely thrilled with the results you get…
All you have to do is send us an email any time within the next YEAR to support@performancegolf.com…
And our trained customer support staff will send you instructions on how to return it…
So we can credit you a payment for 100% of the amount you paid.
I'm THAT confident you're going to LOVE the EZ3 that I'm willing to let you try it out for a full year.
That said, we only expect amazing things to happen.
The EZ3 is LONGER than your 3-Wood and
EASIER to control than your Hybrid.
ORDER YOURS TODAY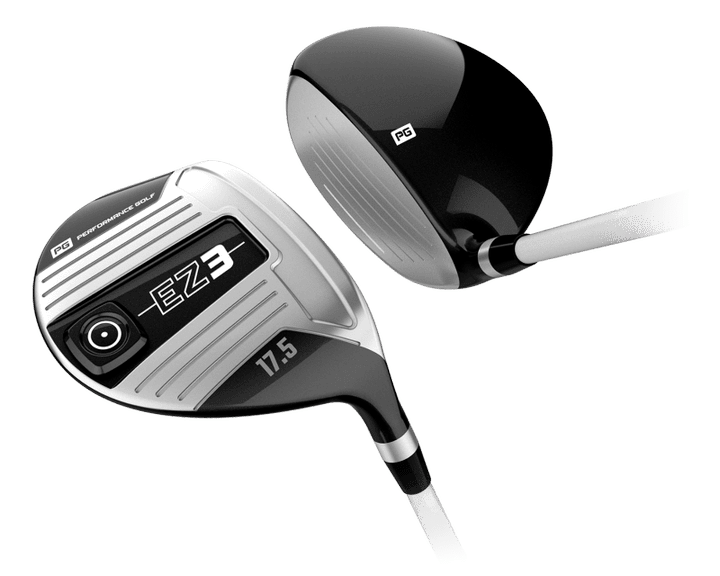 FULL PRICE: $299
YOUR PRICE: $189
BLACK FRIDAY PRICE:

ONLY $149
(Save 37% + 22% EXTRA today with this
BLACK FRIDAY special offer)
& We Pay Shipping in the USA!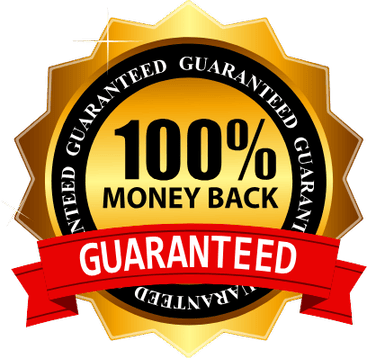 365-Day 100% Money-Back Guarantee
And Unconditional Refund Policy
Backed By Our 365-Day,
100% Money Back Guarantee
& Unconditional Refund Policy


---
Questions?
You Can Order By Phone!
If you have any questions or if you'd like to order by phone, call our friendly 
customer service team at 1-800-523-5760 (Monday – Friday, 9:00 am-5:00pm EST).
You can also send an email to support@performancegolf.com.
Meet The Team Behind
The EZ3 And Its Easy Strike Technology
Eric Cogorno
Forbes-Featured Instructor
35,000+ Lessons To Amateurs
"There's never been an easier 3-wood for amateur players to hit. I think the EZ3's going be a new secret weapon for anyone looking to get on in regulation more often! This EZ Strike Technology is far better than anything I've seen on the market today."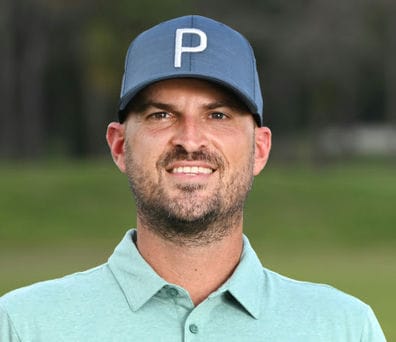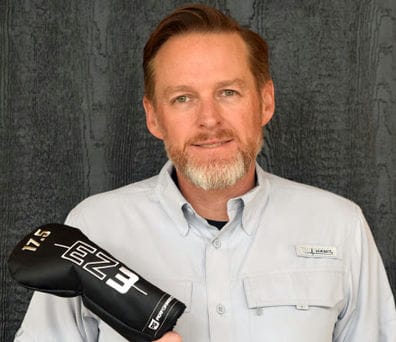 Josh Boggs
Former Senior Advanced Innovator at Nike
One Of The Former Designers For Tiger
"I designed this specifically for amateurs to launch higher, straighter shots from the ground. We see so many players leave their 3-wood in the bag because it's hard to hit. My goal was to change that and give guys something they can count on. EZ3 does the trick."
Brixton Albert &
Performance Golf
CEO and Founder – Fastest Growing Online Golf Company (Inc. Magazine)
Over 300,000 Happy Members
"The EZ3 is designed to give amateurs exactly what they need — a confidence club they can rely on. I tested probably 100 different ideas for this new club, and what we've landed on is better than I could have ever imagined. It's hands down the easiest 3-wood to hit off the ground. Can't wait for more players to try this club."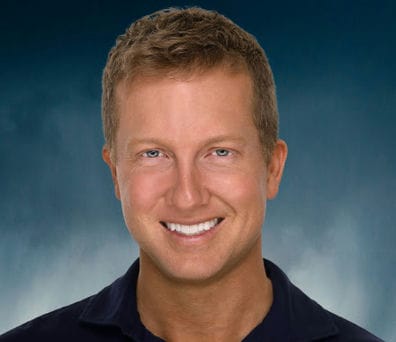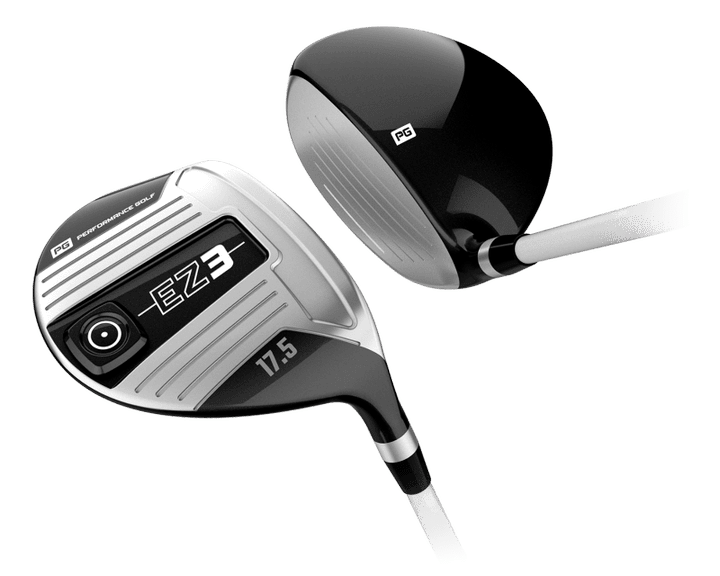 FULL PRICE: $299
YOUR PRICE: $189
BLACK FRIDAY PRICE:

ONLY $149
(Save 37% + 22% EXTRA today with this
BLACK FRIDAY special offer)
& We Pay Shipping in the USA!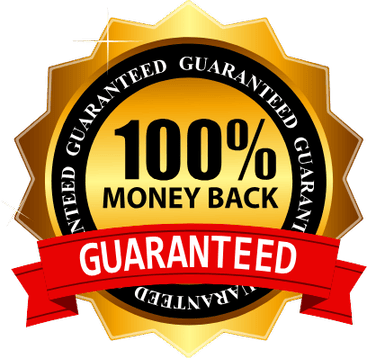 365-Day 100% Money-Back Guarantee
And Unconditional Refund Policy
Backed By Our 365-Day,
100% Money Back Guarantee
& Unconditional Refund Policy