As Featured In:



Your Personal Invitation To
Become The Next…

6-Figure Product
Influencer
Here's YOUR Opportunity To
Team Up With The
Fastest
Growing Golf Company In
The World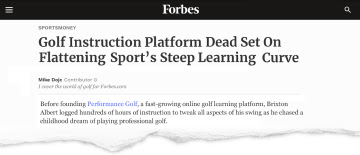 If you don't already know who we are…
INC Magazine says Performance Golf is the
fastest-growing online golf company in the
world…
Forbes claims we're "flattening the
instructional curve" in golf…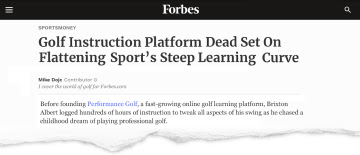 And over 300,000 amateur golfers trust us as their #1 source of golf training.
That's because we've developed breakthrough products with industry leaders like…

Tiger's Former Coach,


Hank Haney

The Coach To Seven Former
World Number Ones,
David Leadbetter

6-Time Major Winner,


Sir Nick Faldo

PGA legend,


Rocco Mediate

"The People's Coach"


Martin Chuck

Justin Rose's Former Coach,


Nick Bradley

Forbes-Featured Instructor,


Eric Cogorno

Golf Digest's #1 Short Game
Instructor,
James Sieckmann
And many more…
And Now's Your Chance To
Make An Extra
6-Figures
Sharing Golf Products Your

Audience Already WANTS!
Apply To Become A
6-Figure PG Influencer
Why You Should Promote
Performance Golf Products
Simple:
We share ONE common goal with all our influencers…
Make Golfers Better Faster!
To do that, we're looking for hungry, honest, hard-working product influencers who want to bank up to 6 figures selling the most innovative golf products on the market…
Here's what you're getting when you come on board:
Easy opportunity to make an extra $2,000 to $10,000+ per month — depending on your audience
Done-for-you, world-class marketing materials that make it incredibly easy for you to sell our products
You'll be sent a product of your choice for FREE to test out and use in your promotions
Your audience will get quick and lasting results which builds their trust in you!
"Can I Really Make
6-Figures?"
As long as you have the "right" audience… absolutely!
Let's do the math…
To make 6 figures, or in other words, north of $8,500 a month…
You only need to sell just over 100 units of our breakthrough products.
And we'll make it as easy as possible for you — and your audience.
Here's why:
Each product is backed by world-class golf legends like David Leadbetter, Hank Haney, Sir Nick Faldo, Rocco Mediate, Eric Cogorno, and many more!
Every product comes with an unconditional 365-day, 100% money-back guarantee…
Our products are invented, engineered, and manufactured by industry leaders…
And we hand you tested "plug-and-play" marketing content and funnels that are proven to convert even on freezing cold audiences!
Apply To Become A
6-Figure PG Influencer
What Products Can
You Promote?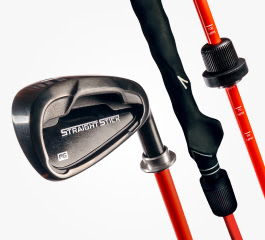 The Straight Stick 7-Iron is a first-of-its-kind swing trainer that gives you no choice but to makes solid contact. Just set the adjustable AccuGrip to neutral, strong, or strong plus and start taking swings. The Straight Stick's "Compression Clicker" feedback will do the rest!
Backed by 6-time PGA Tour winner, and 4-time Champions Tour winner, Rocco Mediate, the simplicity, convenience, and precision of the Straight Stick is unlike anything the golf world has ever seen — making it a MONSTER seller.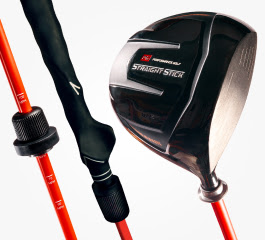 The Straight Stick Driver takes the same revolutionary "Compression Clicker" technology from the 7-iron version and applies it to the longest club in your bag. Meaning, this is the fastest way to help dial-in your swing for longer, straighter drives.
The Straight Stick driver is built to automatically get you releasing the club with perfect timing, which grooves Ben Hogan-like lag into your swing and produces more speed and distance off the tee — without you swinging any "harder".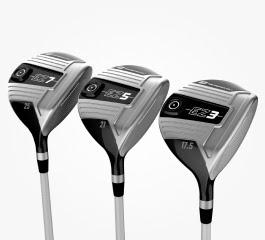 The EZ3, 5, and 7 are the most forgiving, high percentage, and easy-to-hit-off-the-deck fairway-woods EVER designed.
Backed by Forbes-Featured Instructor, Eric Cogorno, these breakthrough fairway woods use "Easy Strike Technology" and a higher loft that produces more spin, control, and a higher peak flight. This gives amateurs the ability to land softer approach shots and hold more greens in regulation.
The EZ "Player's Set" is hands down the most consistent and reliable fairway wood set for low, mid, AND high handicappers from 140 to 220 yards.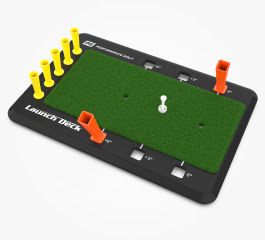 Backed by Tiger's former swing coach, Hank Haney, the Launch Deck corrects a slice in a matter of minutes and gives you an extra 30+ yards of controlled distance off the tee in just a few practice swings.
The Launch Deck is a revolutionary practice mat that forces you to swing from the inside and hit up on the ball, giving you an easy way to hit longer, straighter drives.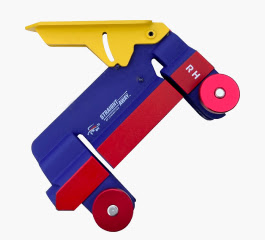 Legendary golf instructor David Leadbetter's new simple swing technology gives you repeatable, flush contact by focusing on just ONE thing — the RIGHT takeaway.
Simply clip The StraightAway on to any club, take the yellow line back over an alignment rod, and it becomes nearly impossible to miss the center of the clubface and make solid, consistent contact.
Who's Behind Performance
Golf Products?


The Best Of The Best…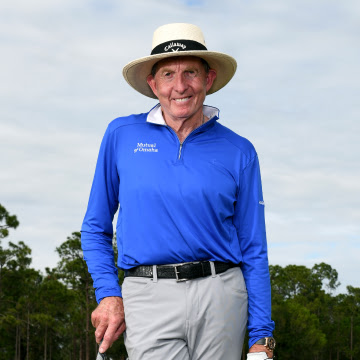 David Leadbetter
50-year Tour Instructor, Coach to
7 Former
World #1s, Top 3 Instructor
In The World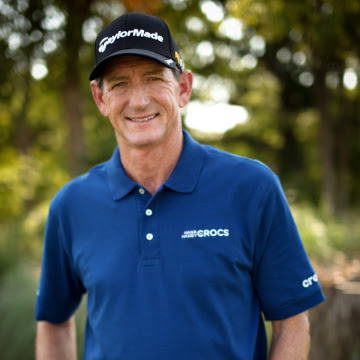 Hank Haney
Tiger's Former Coach, Given Over 70,000

Amateur Lessons, Legendary Swing
Instructor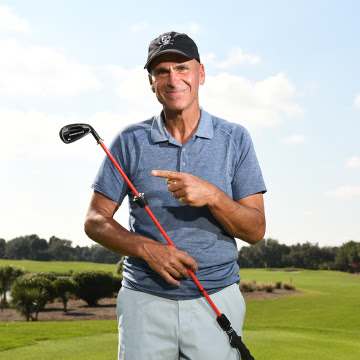 Rocco Mediate
38-year Tour veteran, 6-Time PGA Tour
winner
and 4-time Champions Tour winner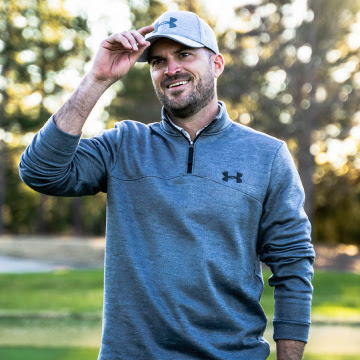 Eric Cogorno
Forbes-Featured Instructor, 35,000 Lessons

Under His Belt, YouTube Star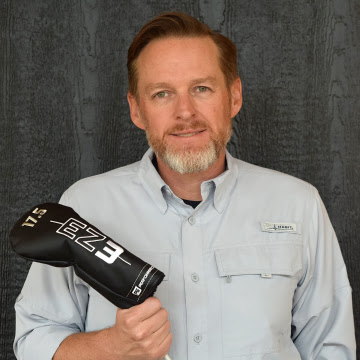 Josh Boggs
Legendary golf club engineer, former club

designer at Nike assigned to Tiger Woods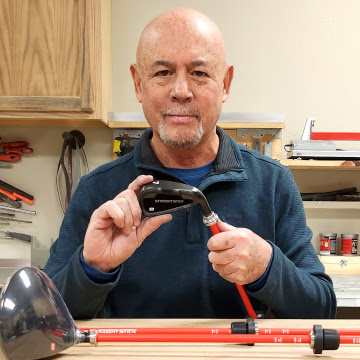 Jeff Sheets
Prolific golf engineer who has customized

clubs for over 60 Major winners, including

legendary names like Sir Nick Faldo, Arnold

Palmer, and Jack Nicklaus

The fastest growing online golf company in the world, according to INC Magazine, who
has helped over 300,000 golfers transform their games on every level — by delivering
breakthrough teachings from leaders like Tiger's former coach, Hank Haney, 6-time Major
winner Sir Nick Faldo, "The people's coach" Martin Chuck, and many more.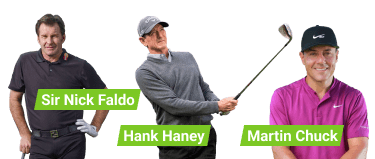 Become a Performance
Golf
6-Figure Product
Influencer Today!
At Performance Golf we're serious about who we partner with, which is why we limit the number of PG Product Influencers we choose to work with each month.
This is extremely beneficial for you because it means you don't have to compete with many other influencers.
Please note: The PG Product Influencers partnership is ONLY for individuals with a highly engaged, medium-to-large sized golf audience who are looking to promote high-quality, lucrative products.
So if that's you and you'd like to partner with us and become one of the selected PG Product Influencers, simply fill out the form below. We'll be in touch with you within 48 hours, and may schedule a follow-up call if needed.
Thank you for your interest in becoming a Performance Golf 6-Figure Product Influencer!
Apply To Become A
6-Figure PG Influencer
Let's Make Golfers Better Faster,

Brixton Albert
Founder, Performance Golf