Meet The Only PGA-Coach
Endorsed Swing Trainer
That Creates…
EFFORTLESS LAG
So You Can Strike It Pure
Every Time…
Without Any
"Mechanical" Feels That Make
Your Swing Worse!
If you're a golfer who struggles to find the ideal tempo and rhythm for your swing…
And you hit way more "erratic" shots than you'd like to admit…
Then I highly recommend today's review.
Because I recently tested a swing trainer endorsed by multiple PGA Teachers that…
Helps you to "feel" your way to Fred Couples-like timing, rhythm and balance.
Grooves a fluid transition that automatically stores massive amounts of power without over-swinging.
Adds lag into your swing naturally and effortlessly.
Ultimately this swing trainer gives you more distance off the tee…
Gives you greater accuracy so you can hit more greens…
And gives you the ability to play "stress-free" golf with less blow-up holes.
So what is it…?
THE LAG SHOT
A Proven, Breakthrough
Swing Trainer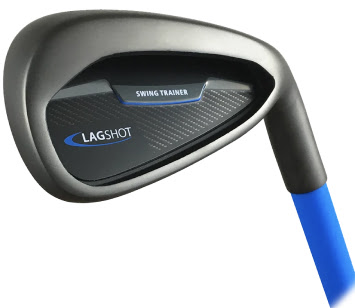 Imagine walking up to every shot feeling
confident that you're going to hit it flush…
That's exactly what the Lag Shot does for
your swing.
The Lag Shot makes it easy to "load the club"
perfectly…
It helps you to generate tremendous lag
automatically…
And it installs the correct "feel" to give you
confident swings with ideal tempo and rhythm.
It's a comfortable 7 iron in length, loft, and lie…
With a whippy, flexible blue shaft and beautiful "jet black" clubhead.
And what's great is that when you practice with a "whippy shaft" that you can actually hit balls with…
You're able to automatically ingrain a silky smooth transition.
This enables you to store power…
Create tremendous lag effortlessly…
And transfer more energy directly to the back of the ball with a perfect club path and square clubface.
The result is a repeatable golf swing that…
Delivers Solid, Consistent,
And Powerful
Golf Shots
On COMMAND…
The Lag Shot is hands down one of the best training aids to hit the market in years…
And that's not just a line from their marketing team either…
Because you can be sure a swing trainer is the real deal when it gets stellar endorsements like this from a respected PGA Teacher…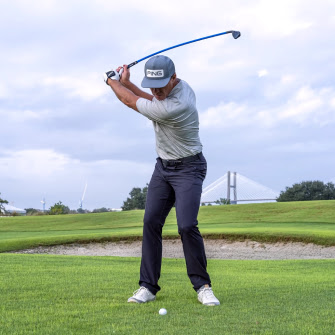 "From the takeaway, to the top of the
backswing, to starting the downswing and
through impact, I can't think of a single
training aid that does this better than Lag
Shot.
It improves your tempo, swing plane, lag,
and impact position.
A true "all-in-one" high performance
training club."
– Andrew Rice (Golf Digest Top 50 Teacher
and #1 Teacher in Georgia)
The Lag Shot is such a high-quality training aid due to professional feedback, rigorous testing, and superior manufacturing processes.
And it helps turn that rare "once-a-round" purely struck iron shot into something that happens all the time.
Even better… for Performance Golfers we have a killer deal where you can get 15% off a Lag Shot…
PLUS you can take advantage of this one-time offer today risk-free with…
A 30-Day Money Back Guarantee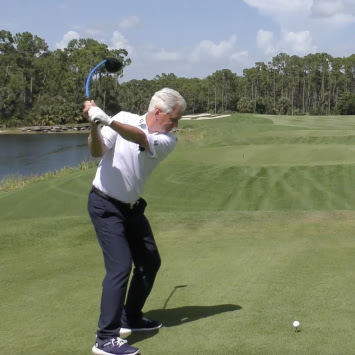 That's right… When you order any Lag Shot
swing trainer it comes with a rock-solid
guarantee.
If it doesn't deliver on everything they
promise…
Including giving you an effortless, silky
smooth, yet powerful golf swing with
tremendous lag…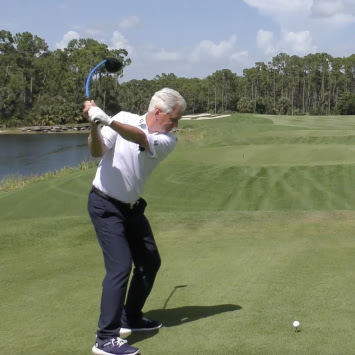 Then just send it back, and they'll refund
your money.
You have 30 days to practice indoors with it…
Hit balls on the range with it…
Take it out on the course for some practice…
Whatever you like.
And if you don't absolutely love it and think it's the best training aid you've ever owned, simply send it back for a full refund.
There's zero risk on your part!
But be warned…
I know that the Lag Shot sometimes goes out of stock because it's so popular…
So I suggest you grab one while you still can…
And make the most of this killer 15% OFF deal we secured for you.
Simply click the link below and choose the Lag Shot of your choice…
Then add it to your cart, and order your Lag Shot today using their secure checkout process.
YES, I Want To Add Effortless Lag
To My Swing With This PGA-
Teacher Endorsed Swing Trainer
PLEASE NOTE: If the discount code doesn't appear automatically,
enter the code PGOLF15 at checkout for 15% OFF


To hitting it flusher than ever,

Brixton Albert
Founder, Performance Golf Zone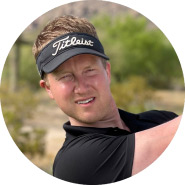 P.S. Check out these players who already got a Lag Shot and are playing the best golf of their lives…
"Can't believe how this thing has slowed down my transition and
smoothed out my tempo. Getting the extra lag and distance is great,
but I love the fact that I'm hitting the ball further with less effort. At
my age (74) that means your back and knees don't hurt as bad the
next day!"
"Before Lag Shot I was carrying my 5-iron 160 and my driver about
215-220. After Lag Shot those numbers jumped to 180 and 250+. I
don't have much else to say…proof is in the results."
"I'm pretty new to golf, having played less than 2 years. Watching
video instruction and taking lessons have been good, but it's truly
amazing to have a club like the Lag Shot iron that lets you FEEL what
you're supposed to be feeling in your golf swing. It's really helped me
improve my game a lot faster."
"Got my Lag Shot about 2 weeks ago. To be honest, I was skeptical,
because I'm a 1.5 handicap right now and already a good ball-striker,
but saw an ad for Lag Shot and couldn't pass up on the risk-free offer.
I'm happy to report that after playing 4 rounds since getting it, I'm
definitely hitting the ball more flush and have picked up a solid club
in distance. Every green I missed my last round was because I
airmailed the green!
This thing is a winner. And it looks sweet!"
"Not exaggerating when I say this is the absolute best swing trainer I
have ever used."
YES, I Want To Add Effortless Lag
To My Swing With This PGA-
Teacher Endorsed Swing Trainer
PLEASE NOTE: If the discount code doesn't appear automatically,
enter the code PGOLF15 at checkout for 15% OFF


P.P.S I purchased and tried the Lag Shot swing trainer myself — and I'm loving how effortless it feels to build more lag into my swing…
You can see my receipt below…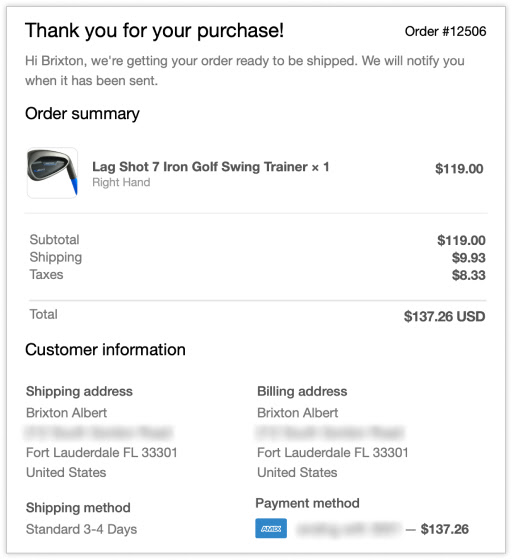 To get your Lag Shot at 15% OFF, all you have to do is click the button below and it'll take you to the Lag Shot website.
Once there, just add the Lag Shot of your choice to your shopping cart and use their secure checkout process to get one shipped to you within a matter of days.
YES, I Want To Add Effortless Lag
To My Swing With This PGA-
Teacher Endorsed Swing Trainer
PLEASE NOTE: If the discount code doesn't appear automatically,
enter the code PGOLF15 at checkout for 15% OFF