As Featured In:




Tiger's Former Coach And One Of His
Trusted Engineers At Nike Shock The
World
By Inventing The First-Ever Automatic
Swing Trainer That Forces YOU To…
NEVER SLICE
AGAIN
AND Add Up To 40 Dead-Straight
Yards To Your Drives!
"I've fixed thousands of slices in my career… and I've
never seen anything fix a slice this fast!"
– Hank Haney
Tiger's Former Coach
"I'm not a slicer… but this swing trainer got me hitting
up on the ball so much I felt like Bryson!"
– Alex Moosey
5 Handicap
ACCESS YOUR FREE BONUS
TRAINING ONLINE NOW
Here's Everything You're
Getting When You
Order
The Launch Deck Today
Including 3 FREE bonuses
worth $594
and free shipping
PLUS our no-risk 365-Day, 100%
Money
Back Guarantee and
Unconditional Refund Policy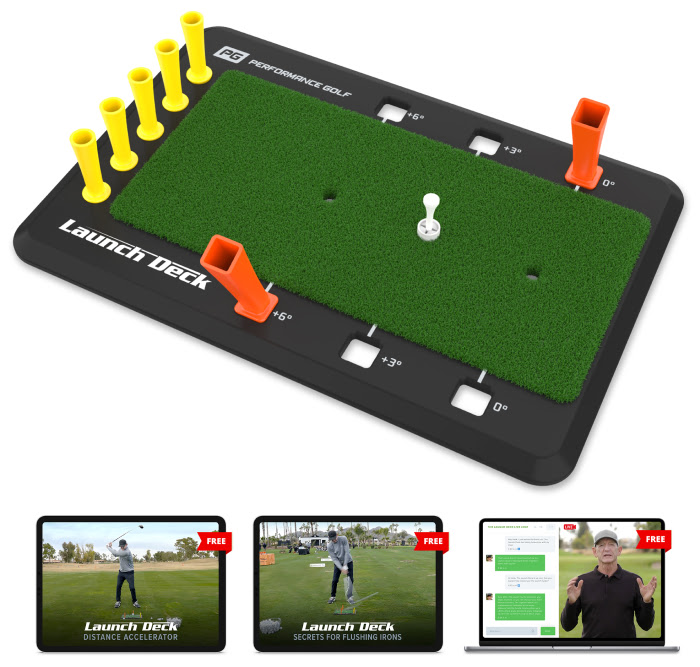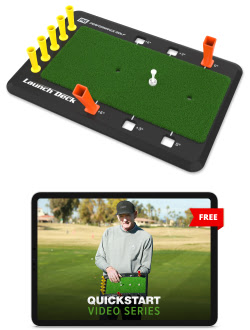 The Launch Deck
The first-of-its-kind automatic swing trainer, that eliminates your slice and adds up to 40 yards to your drives.
The Launch Deck easily and naturally gets you swinging from the inside and optimizes your attack angle.
So you can eliminate your left-to-right ball flight, reduce spin, and start launching your ball higher… farther… and most importantly — straighter than ever before.
You're also getting the step-by-step Launch Deck Quickstart Video Series to quickly customize the Launch Deck to fix your unique swing. So you can fix your swing path and add distance as fast as possible.
Combine the knowledge inside the Quickstart Series with the feedback from the Launch Deck, and you'll have everything you need to play your best golf right away.
PRICE: $199.00 ONLY $99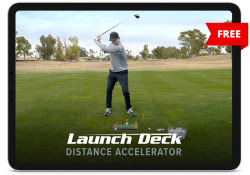 The Launch Deck Distance Accelerator
Accelerate your results with the Launch Deck. Hank will guide you through a proven series of exclusive warmups, practice, and home-use routines.
Our data shows that these drills and routines work BEST to help you maximize distance — no matter your age, strength or handicap. This Accelerator program is designed to help you build on the distance gains you're already sure to achieve with your Launch Deck. Plus, inside you'll discover secrets Hank has only shown to Tiger!
PRICE: $97.00 FREE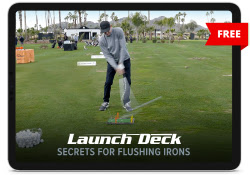 The Launch Deck Secrets for Flushing Irons
Once the Launch Deck has eliminated your slice and added distance to your drives… you'll want to dial in your irons, too.
With the Launch Deck Secrets for Flushing Irons video series, you'll get access to the BEST contact and accuracy drills you can use to consistently hit your target, shoot lower scores, and feel unstoppable confidence.
All you do is follow our instructions on how to use your Launch Deck with your irons — and you'll be shooting lower scores in no time.
PRICE: $197.00 FREE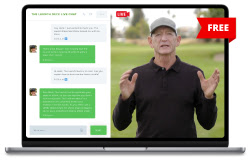 Launch Deck LIVESTREAM
This is your chance to learn from Tiger's former coach Hank Haney and get feedback as he gives a LIVE lesson and demonstrates all the ways YOU can use the Launch Deck to not only fix your slice… but also add distance and accuracy to your drives.
And if you have any questions about the Launch Deck, you'll be able to get them answered LIVE… so that you have everything you need to take your game to the next level.
PRICE: $300.00 FREE
TOTAL VALUE: $793

YOUR PRICE: ONLY $99
(Save $694.00 today with this limited
time special offer)
Online Access Available
Now For Bonuses
Free Shipping!
Click Here To Get Your Launch Deck To Eliminate Your Slice
And Add Up To 40 Yards To Your Drives!
365-Day 100% Money-Back
Guarantee
And Unconditional
Refund Policy