As Featured In:



"One Of Golf's Most Brilliant
Minds" Shares His…
2-Min
OFF-SEASON
Consistency Secret
Golf Digest Top 50 Instructor Martin
Chuck's Off-Season Secret Gives You

A Truly Repeatable Swing And FLUSH
Contact On Every Shot… WITHOUT

Hitting a Single Golf Ball… Or Leaving
The Comfort Of Your Own Home!
INSTANT ONLINE ACCESS NOW AVAILABLE
Here's Everything You're Getting When You Access
The Off-Season Secret Today
Including 4 FREE bonuses
worth $438
PLUS our no-risk 365-Day, 100%
Money
Back Guarantee and
Unconditional Refund Policy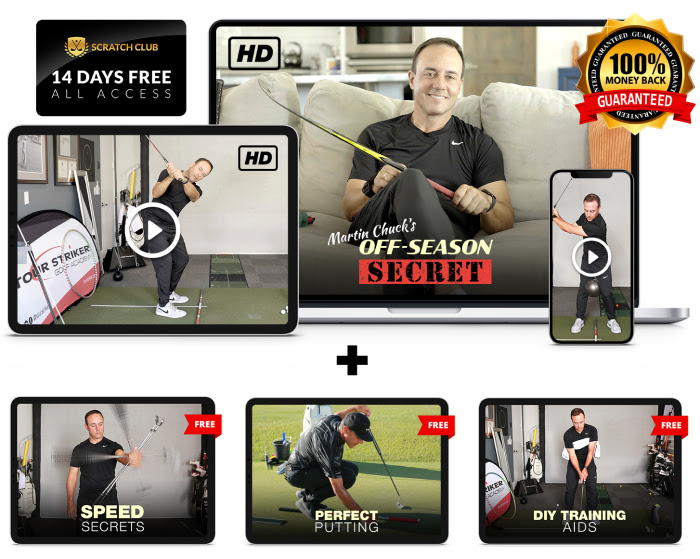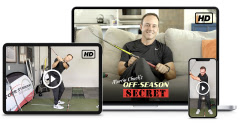 The Off-Season Secret Video Training Program
Discover Martin Chuck's Off-Season Consistency Sequence that gives you the most consistent and repeatable swing you can imagine. After following this sequence you won't need to shake off the "swing rust" when you get back on the course after the off-season. Instead you'll be playing the BEST, most consistent golf of your life when you tee it up again…
Regardless of your age, handicap or where you live.
This is the single BEST way to avoid swing regression and groove a truly consistent swing during the off-season.
PRICE: $197.00 Only $47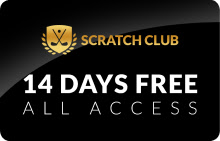 Scratch Club
Scratch Club 14-Day Free Pass – Advanced tools and training to drop 5 strokes from your handicap. (14 days FREE, then $29/month. Cancel anytime)
PRICE: $97.00 FREE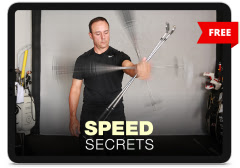 Speed Secrets
Because the Off-Season Consistency Sequence gives you such a repeatable and consistent swing… Speed Secrets will then infuse your newly consistent swing with more speed than you could ever imagine. Without straining your body or just swinging harder.
PRICE: $147.00 FREE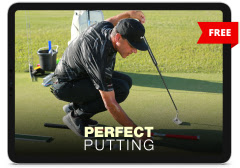 Perfect Putting
Since we both know that your short game will determine how well you score when you're out on the course again… This will groove the perfect putting arc and rhythm this off-season.
PRICE: $97.00 FREE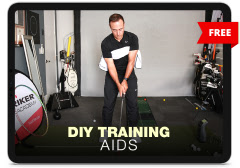 DIY Training Aids
Discover how to take regular household items and turn them into useful training aids that will dial in your swing and improve every aspect of your game!
PRICE: $97.00 FREE
TOTAL VALUE: $635

YOUR PRICE: ONLY $47
(Save $588.00 today with this limited
time special offer)

AVAILABLE NOW FOR INSTANT
ONLINE ACCESS
Click Here To Start Using The Off-Season Consistency Sequence
And Finally Start Grooving a More Consistent Swing This Winter!
365-Day 100% Money-Back
Guarantee
And Unconditional
Refund Policy