WE PAY SHIPPING IN THE USA!
Tiger's Former Coach And A
Former Product Innovation Expert
At Titleist Make History With This
New Slice-Fixing Driver Technology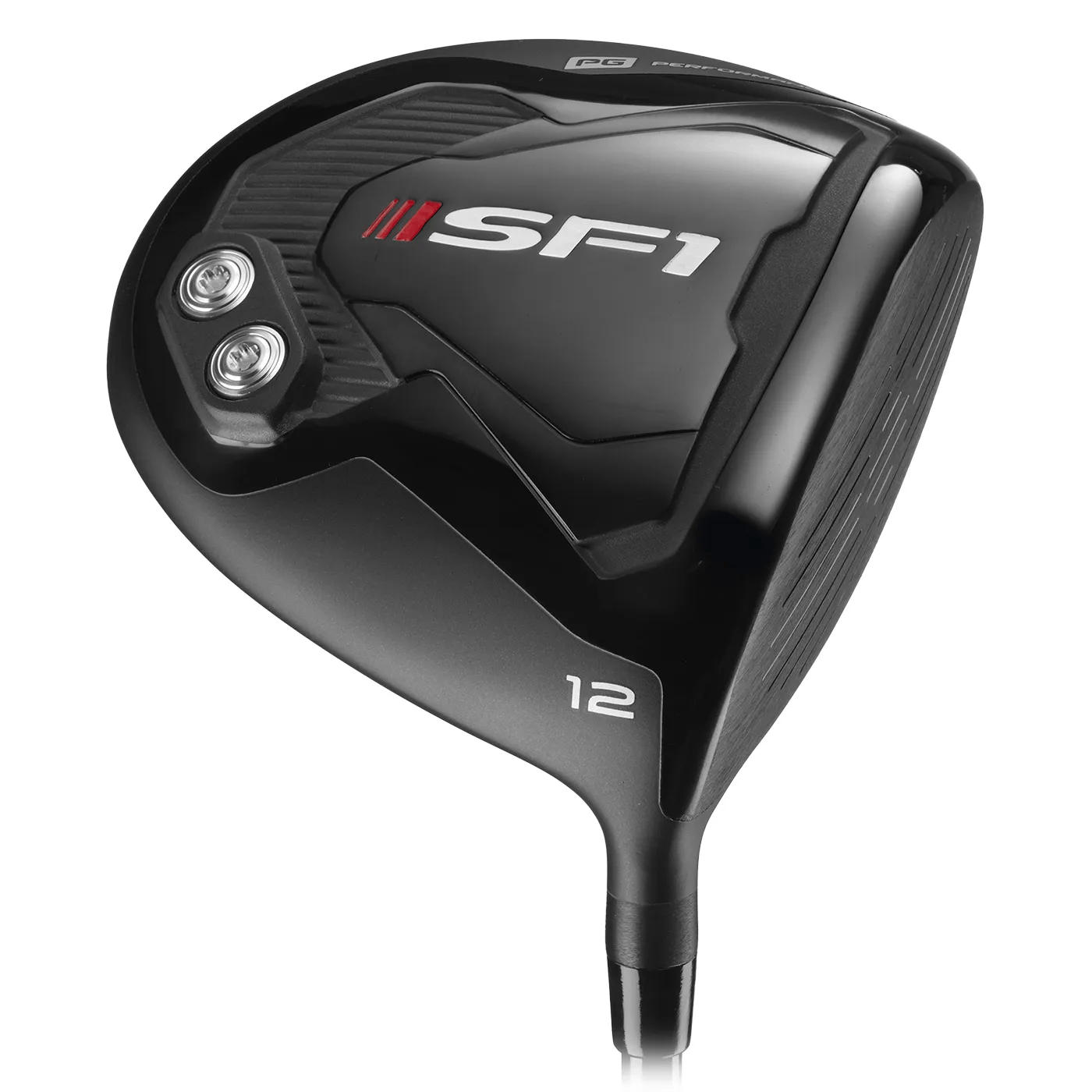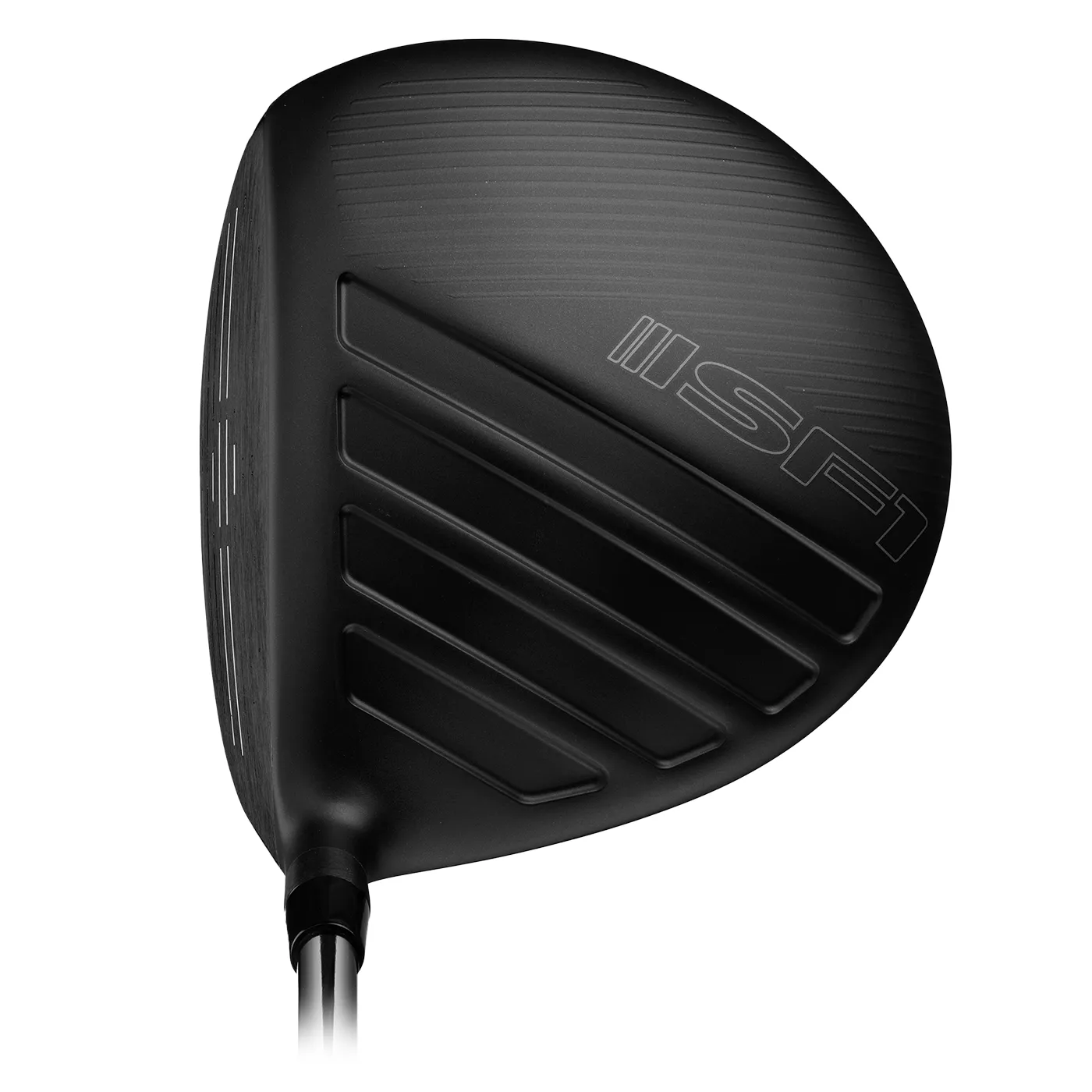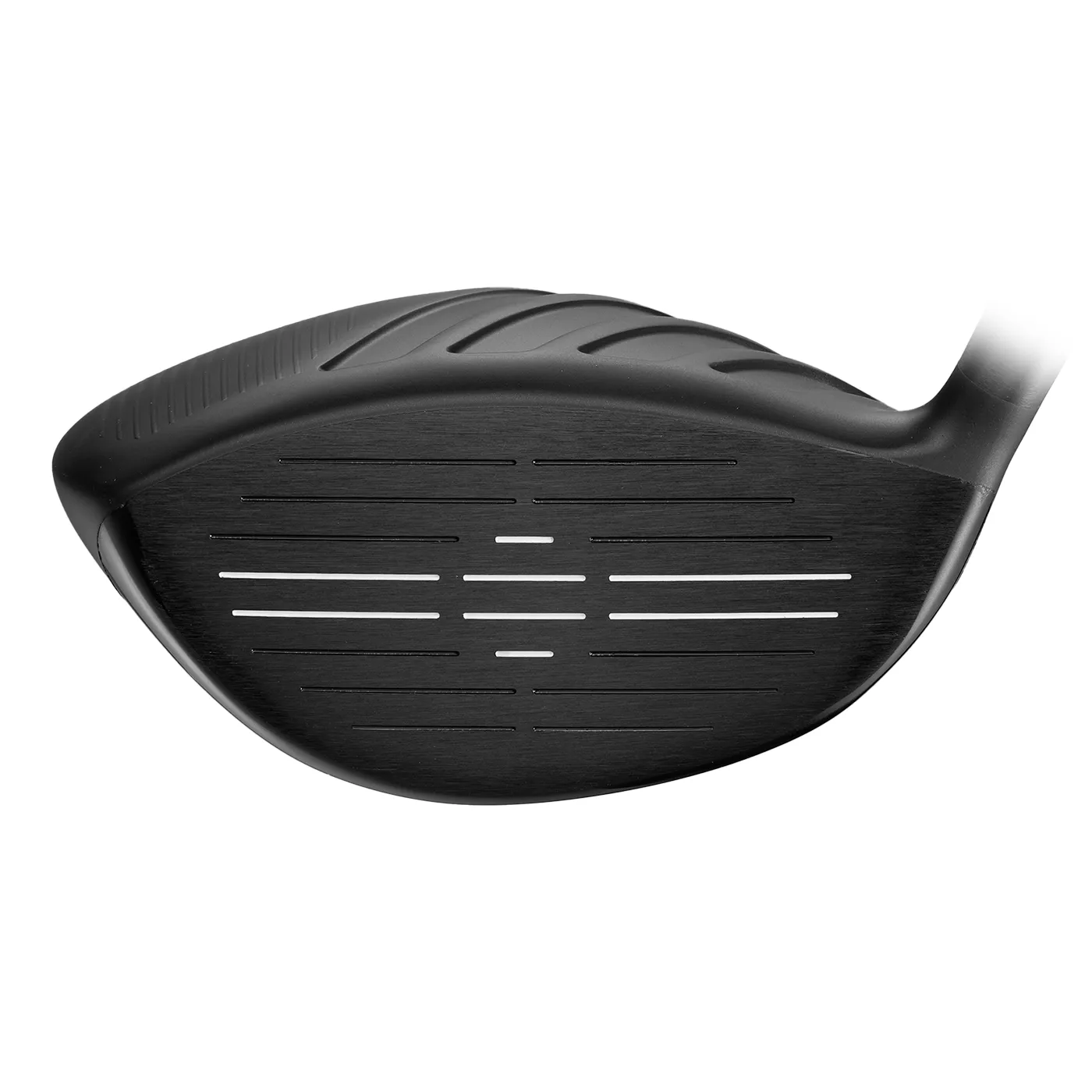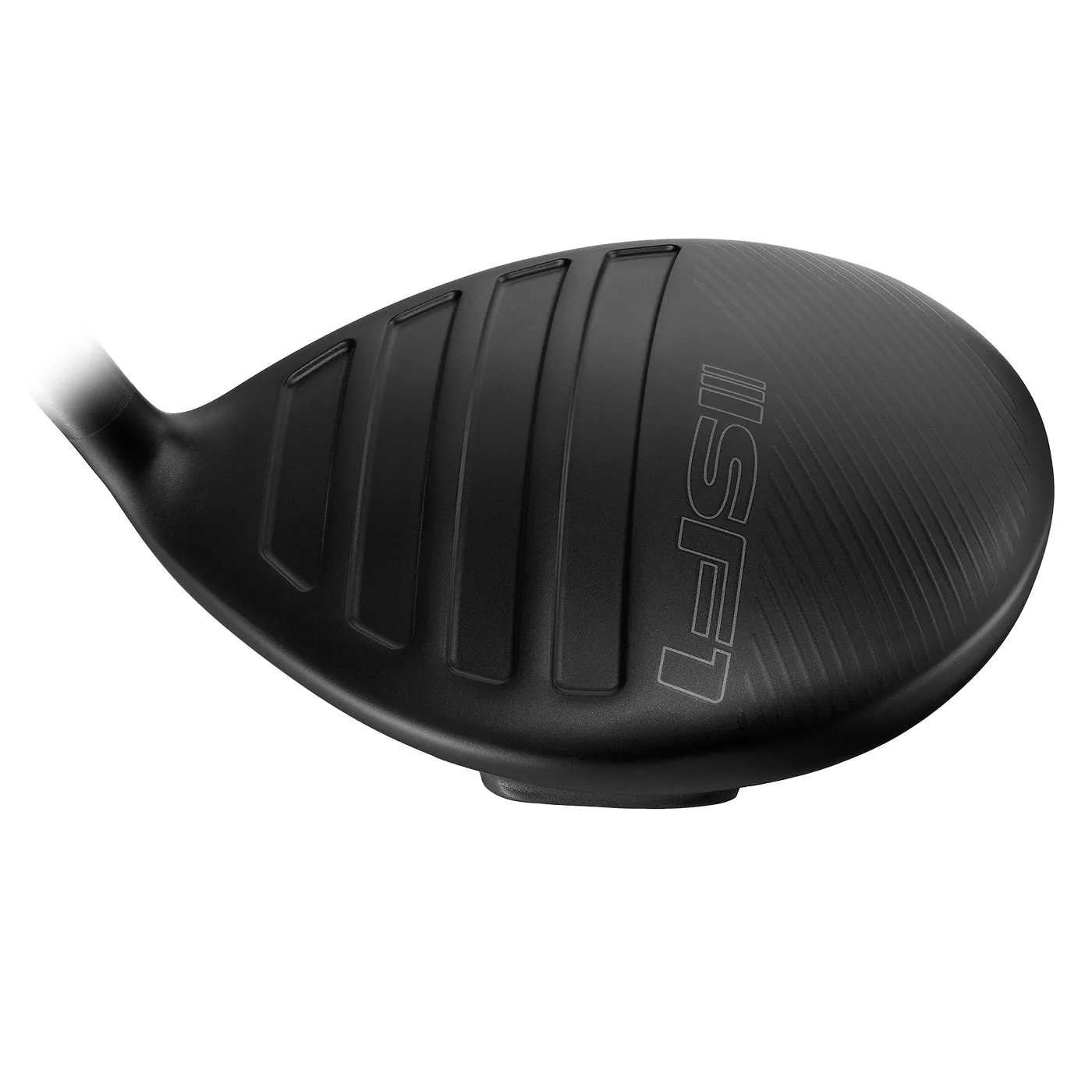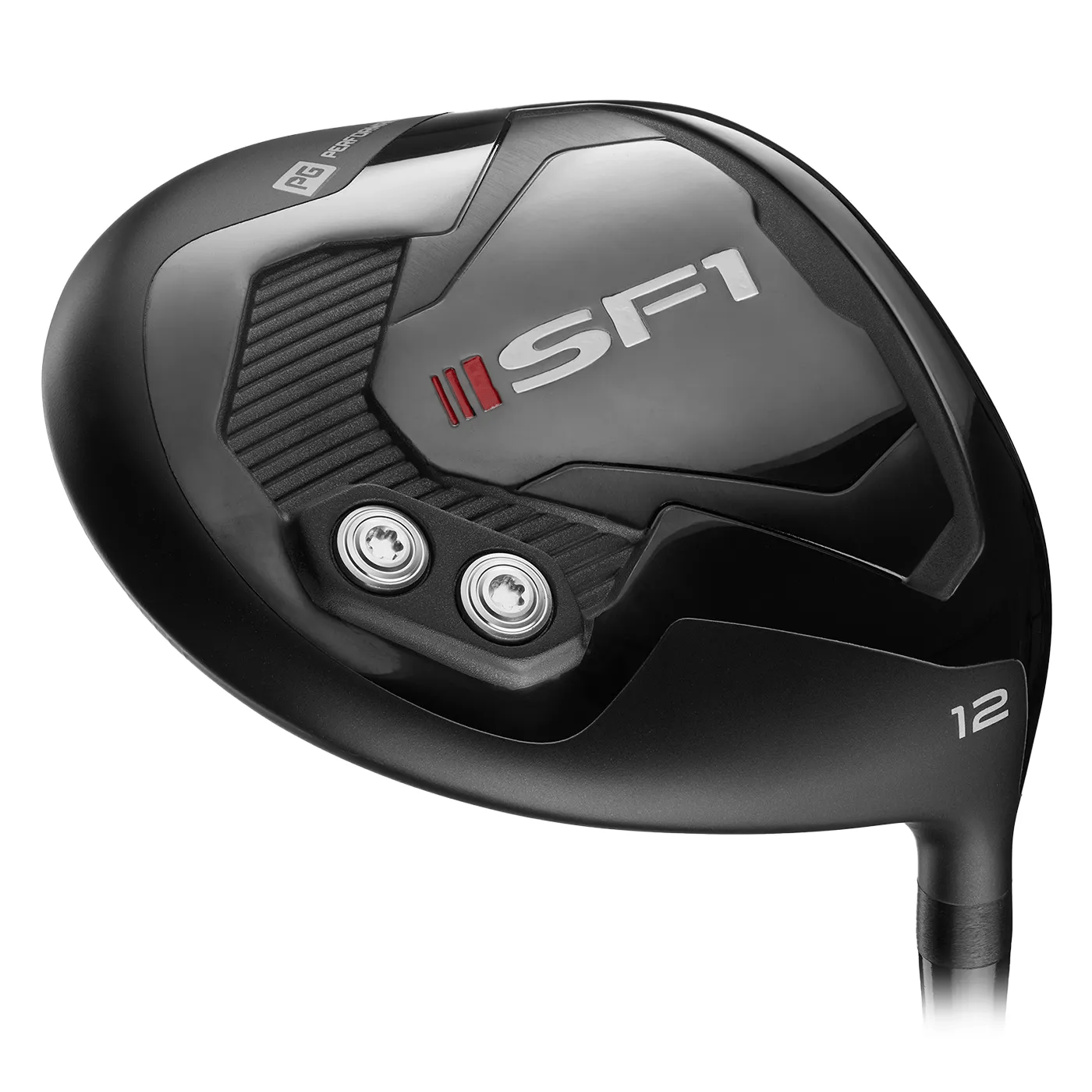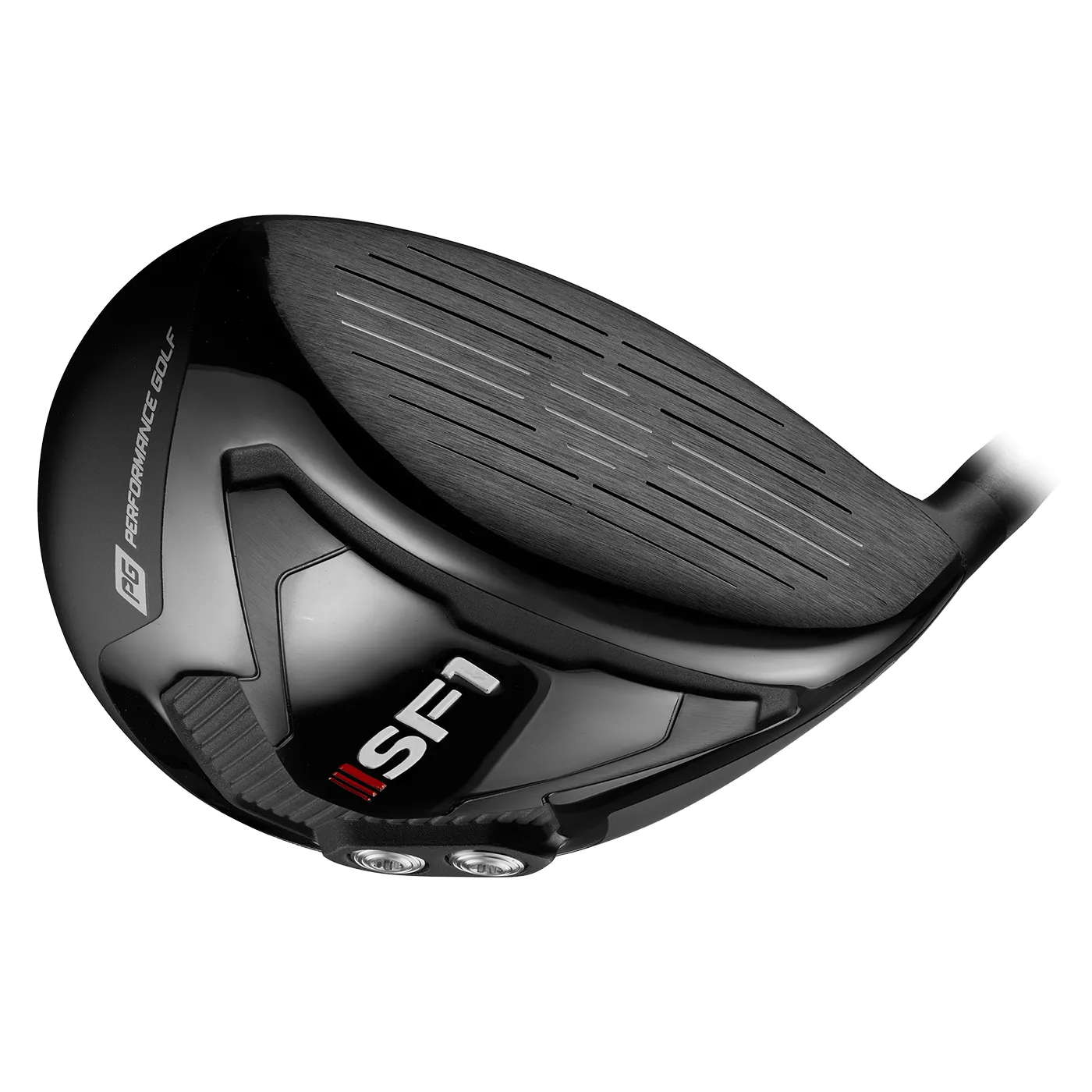 PRE-ORDER YOUR SF1 DRIVER
Hank Haney and dozens of other PGA instructors are calling the SF1
"the most revolutionary slice-fix technology ever invented."
It's the ONLY club that squares the face FOR YOU and eliminates your slice, on the course, where it counts.
SOLD OUT:
PRE-ORDER TODAY TO BE THE FIRST TO GET AN SF1 FROM THE NEXT SHIPMENT
$399
$299.00
& We Pay Shipping in the USA
ADD TO CART

5.0
"I can't believe it. The face would just square on its own and I literally could NOT slice."
-James B. | SF1 Customer
Leverage the Same Engineering As Formula 1 Cars to Eliminate Your Slice
While Dialing In Your Control And Accuracy, On the Course!
The SF1 is the ONLY driver ever engineered with Square Face Technology inspired by Formula 1 — where a breakthrough combination of features work together to:
Fix the hardest part of what's causing your slice right now…
Combine all the best anti-slice features into ONE club (creating a phenomenon called "the slice-fix effect")
Measurably increase toe speed in the downswing to square the face, relative to your path, FOR YOU…
Give you visual feedback to install an on-plane takeaway and an inside-out path (giving you a draw-pattern swing)
And most importantly, it turns your slice into a straight shot (or controlled cut)
What is it?
It's a new
Driver

that
fixes your slice for you
automatically on any
golf course.
It's
the only

on-course
Driver that combines
AI-driven engineering
and Formula 1 physics
with
already proven slice
fix features on the market.
It's not a training aid…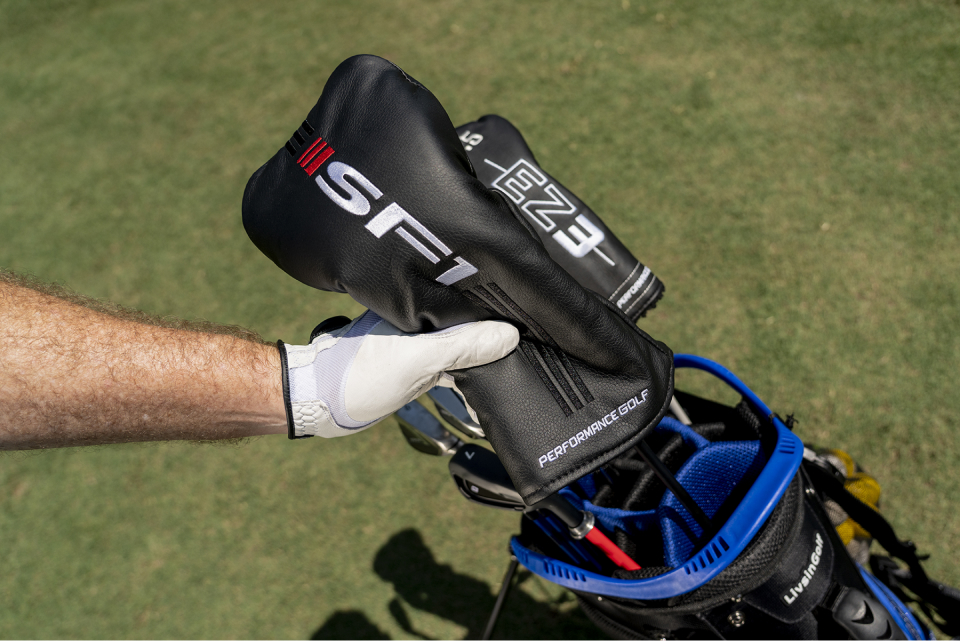 Use this
everywhere

you are hitting drives; whether it's on the course or on the range. ​
It works on the
hardest holes
Take it on the course and experience:
Full freedom to swing away
Maximum on-course, tee box confidence to pipe straight drives…
Even if you've already tried other
slice fix drivers, training aids or drills.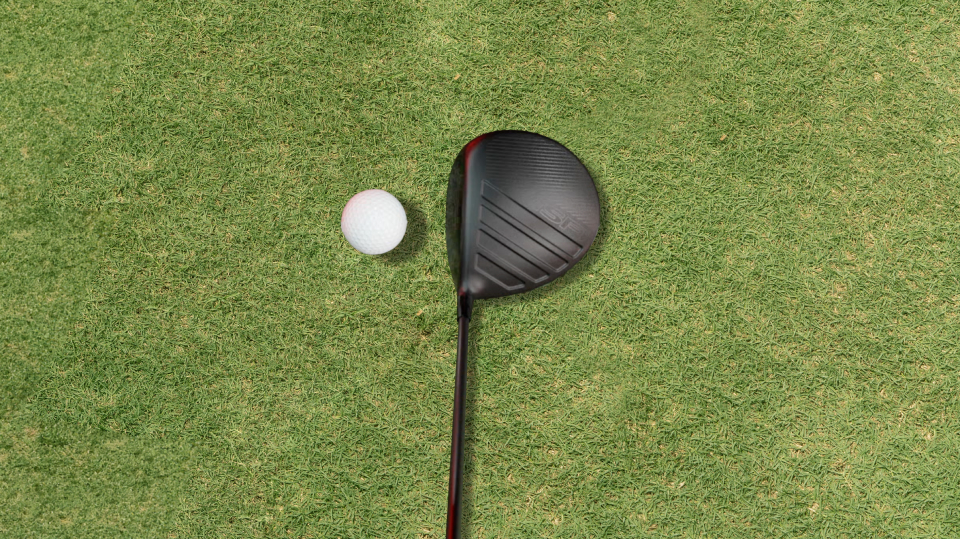 How does it
work
Engineering from AI,
Formula 1 physics and
Japanese sword smithing
effectively
COMBINES
THREE Never-Seen-Before


Slice-Fixing Features…
With every other existing,
proven
solution…
To get
The Slice-Fix Effect.

​
This New Combination
Of Features Is What
Squares The Face
FOR YOU…
Unique Feature 1:
AeroSquare Crown
A Driver Crown Can Either

Make — Or BREAK

— Your
Directional Control 

And yet, I've never seen a driver
crown designed specifically to
increase toe speed during the
swing. 

Or in other words, help you square
the face automatically. 

But this aerodynamically shaped
crown forces the toe to move as fast
as possible in the downswing… 

Because we carved  "direction-control" channels in the top of the club…

To redirect airflow and create TOE SPEED… around the bottom arc of your swing. 

Just like an F1 car zips around a
corner at high speeds… 

Without losing control… 

Without losing traction… 

And without losing alignment or momentum… 
This Leverages The SAME
Directional
Aerodynamics As
Formula 1 To Square
The Face
Robot Test:
Modern Driver VS SF1
Standard Driver 
100 mph swing speed 
4.5° Face-to-Path (OPEN)
SF1 Driver 
100 mph swing speed 
0.5° Face-to-Path(Square)
Unique Feature 2:
Anti-Slice Face
This new Anti-Slice Face Curvature
is made from state-of-the-art F1-grade
materials… and molded to create an anti-slice face bulge…
That produces a guaranteed draw-spin— even when you miss the center
of the face…
So you hit it straight
even when you hit it
on the toe.
Hitting it on the toe is a BIG problem, especially for slicers who swing over-the-top.  Because your traditional driver's face is equally bowed — or bulged — from heel to toe. 
That equally "rounded" face near the toe on your current driver… will make your ball START offline and way in the wrong direction… 
And as a result — CURVE even further RIGHT.
Anti-Slice Face
Curvature Fixes That
Using
Basic Physics
That's exactly why we FLATTENED any toe curvature on the SF1. 
Because it's simple physics… 
For slicers, less face curvature in the toe means LESS movement left-to-right…
And MORE of the anti-slice draw-spin that you NEED to shape the ball right-to-left. 
Meaning, the Anti-Slice Face Curvature…
Corrects an off-target starting direction of your ball flight…
Squares the face to your path FOR YOU…
Gives you MORE ball flight control…
And enhances the SF1's Slice-Fix Effect.
So you can have full on-course confidence that the SF1 will set you up to score…
And permanently eliminate the slice that's stealing the fun from your game.
Unique Feature 3:
Visual Feedback
Takeaway Tracks
These visual feedback lines on the crown dial-in your FIRST move off the ball… to guarantee the club starts STRAIGHT BACK…
And gets your swing on the perfect path from the START.
Because no matter how powerful the AeroSquare Crown is… 
You still have to start the club on the right path… 
So you don't do this…
Honestly, if the SF1 JUST had the AeroSquare Crown,  Anti-Slice Face and the Takeaway Tracks alone… 
Three features that have NEVER been done before in ANY other driver in the history of golf…
You'd be light years ahead of ANY other "draw-biased" driver that claims to correct your slice.
But we didn't stop
there…
Because we wanted to harness every advantage possible to square the face relative to the path… FOR YOU. 
That's why we also took every
single slice-fixing feature we could find in other drivers… improved them… AND combined them…
To SUPERCHARGE the Slice-Fix
Effect…
Feature 4:
Fixed Counter-Slice
Weights
Two Fixed weights NOT just in the heel… but also moved BACK to counteract your open face… and NOT affect the sweet spot. 
We had to calibrate the PRECISE place to add FIXED weights that dynamically square your face.
If you have HEEL weights ONLY
right now…
That is MOVING your sweet in
the HEEL too.
That's why center strikes can
still feel like a miss!
Feature 5:
Draw-Calibrated Face
Angle
Offset Driver – 3° Closed
(LOOKS CLOSED)
SF1 – 3° Closed 
(LOOKS NORMAL)
This face angle is key…
Because it looks, feels, and SITS… just like a NORMAL driver… 
But gives you the squaring effect of an offset design…
FORCING you to stripe dead-straight drives that launch higher… fly longer… and roll out farther in the short grass.
Feature 6:
Counterbalanced
F1 Shaft
Just as a Formula 1 team wouldn't put a 4-cylinder engine in a McLaren and expect championship performance… 
We wouldn't put a low-grade, stock shaft in the SF1. 
Because the bottom line is… 
The shaft has the power to either make — or break — the Square Face Technology's slice-fix effect. 
That's why our head of product development, again used Formula 1's "life or death" quality standards when designing this shaft. 
To do that, he analyzed and studied over 35 different shafts
manufactured all over the world. 
And most importantly, Japan.
The Japanese Cracked
The Code On The BEST
Shafts In The World
And we tapped into their secret.
The best balanced shafts developed in Japan… are ALL inspired by Samurai sword artisans who say:
"In the fierce world of
weaponry… The samurai sword
holds a
place of honor as the
pinnacle of craftsmanship,
blending
functionality and
beauty to create a practical
piece of art."
And the Counterbalanced F1 Shaft is just that — a work of honor, craftsmanship and beauty with ONE functional benefit:
To give your clubhead the ultimate control you need to square the face to your path at impact.
How does this shaft
help me?
We carefully balanced the SF1's shaft weight and moved the balance points closer to the grip.
It stabilizes your hands…
Creates more LAG…
Speeds up your clubhead at impact…
And enhances the slice-fix effect even more.
Plus, we reduced the shaft length to 45 inches.
Because it's simple swing science — the shorter the shaft, the easier it is to generate rotational speed and square the face.
That means, the Counterbalanced F1 Shaft works WITH your swing…
instead of against it like almost every other shaft sold today. 
You can customize your Counterbalanced F1 Shaft to match YOUR swing speed… or average total driving distance.
| | | |
| --- | --- | --- |
| Stiff | 90+ MPH | 225+ yard drives |
| Regular | 80-90 MPH  | 200-225 yard drives |
| Senior | 70-80 MPH  | 175-200 yard drives |
| Senior Plus | < 70 MPH | < 175 yard drives |
| Ladies Flex | 50-65 MPH | < 175 yard drives |
Each Flex Option Is
Perfectly Calibrated
To
Square The Face
FOR YOU
Here's What Happens When
You Hit This Slice Fix Driver
The SF1 will do the same for YOU. 
Here's What You're Getting Today:
The SF1 Driver (right or left handed) — the world's-first slice fix driver with Square Face Technology inspired by
Formula 1.
Hank Haney's Square-to-Path Sequence Video Training, with his proven practice sequence to get you swinging inside out and reverse your over-the-top move — in just 5 minutes of practice swings each week.
Hank's closely-guarded Swing Speed Secrets…  so you can swing up to 7 MPH faster and get more distance out of your tee shots… without having to hit balls.
The Performance Golf App
(with a free 14-day "All Access Pass" to Scratch Club – the Netflix of Golf). Just pick an area of your game you want to work on and get instant access to exclusive training from golf's greatest coaches. Plus, have lifetime access to all your bonus courses.
The Industry's FIRST 365-Day,

100% Money Back Guarantee
Take up to an entire YEAR with the SF1 — to see how quickly it fixes your slice and transforms your driving accuracy and confidence. 
If you're not completely thrilled with the results it gives you…
Then just send it back, and we'll give you 100% of your money back. 
It either eliminates your slice and gives you
more control off the tee…
Or you get your money back.
Period. 
If you're not completely happy with the way it has you hitting straighter drives that naturally fly farther and more on target… 
All you have to do is send us an email any time within the next YEAR to support@performancegolf.com…
And our trained customer support staff will send you instructions on how to return it…
So we can credit you a payment for 100% of the amount you paid.
That said, we only expect amazing things to happen.
The SF1 Is A True Breakthrough In Driver Tech…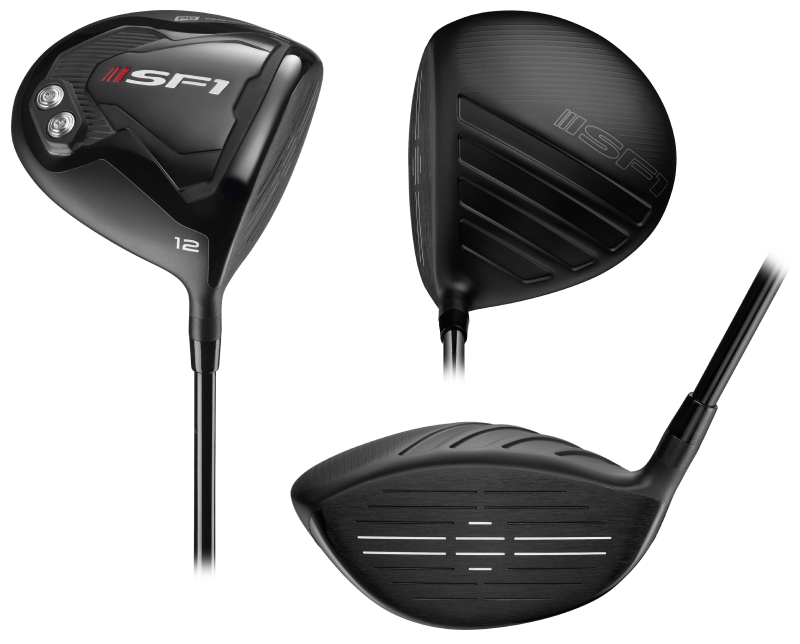 Get Yours Today
SOLD OUT: PRE-ORDER TODAY TO BE THE FIRST
TO GET AN SF1 FROM THE NEXT SHIPMENT
PRICE: $399

NOW ONLY: $299
We pay shipping

Questions?
You Can Order By Phone!
If you have any questions or if you'd like to order by phone, call our friendly 
customer service team at 1-800-523-5760 (Monday – Friday, 9:00 am-5:00pm EST).
You can also send an email to support@performancegolf.com.
Meet The Team
Behind 
The
SF1 Driver Technology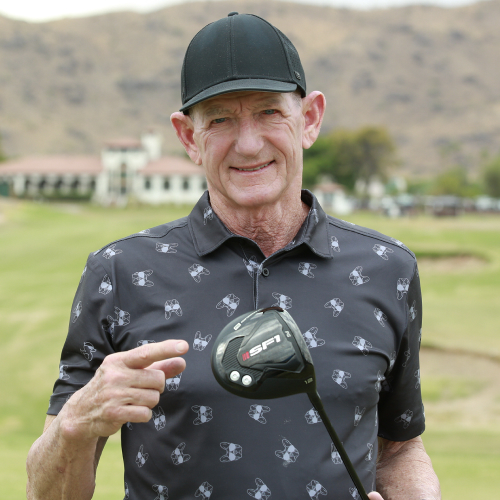 Hank Haney
Tiger's Former Coach For 6 Years 
Fixed Over 180,000 Slices
Legendary Golf Instructor
"Nobody has fixed more slices than I have… and even with my best technique and practice sequence, I've found that virtually every slicer benefits from this technology that squares the face for you. That's what the SF1 does and I'm proud to put my name behind it."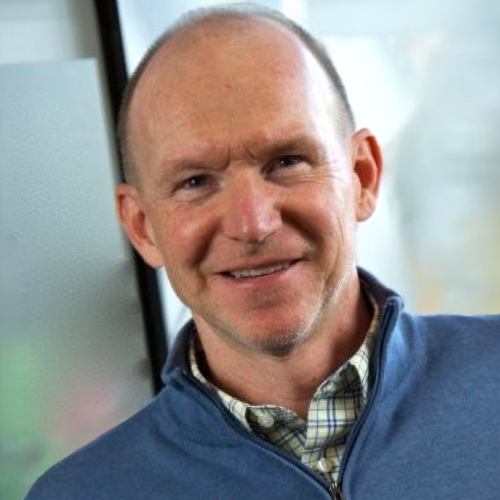 Chris McGinley
35 years Experience in Equipment Engineering
Former Lead Product Innovation Expert at Titleist
"What I love most about the SF1 is that it solves a HUGE problem for 90% of golfers — A slice. That's a pretty good feeling!"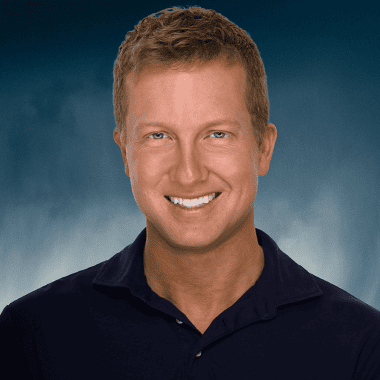 Brixton Albert &
Performance Golf
CEO and Founder
Fastest Growing Online Golf Company (Inc. Magazine)
Over 300,000 Happy Members
"Since launching Performance Golf, I've had the privilege of reaching and impacting the lives of millions of golfers. That's no exaggeration. And in all that time, I've seen the one thing that causes more pain than anything else: a SLICE. That's why we put so much R&D into developing the first-ever technology that FULLY addresses this problem and squares the face for you. The SF1 will change the game for countless golfers and I'm thrilled to be part of that."