6-Time PGA Tour Winner, Rocco Mediate
Reveals A Simple Way For Amateurs To…
STRIPE
EVERY
SHOT
Automatically, After Just A Handful
Of Practice
Swings Each Week…
WITHOUT Long Range Sessions,
New
Swing Tips, Or In-Person Lessons.

Gives You NO Choice But To Make Compressed Contact With
Automatic Accuracy… After Only A Few Practice Swings Each Week…
Just SET IT.

CLICK IT.

HIT IT… And Double Your Greens In Regulation!
INSTANT ONLINE ACCESS NOW
FOR BONUSES
Here's Everything You're
Getting When You
Order

The Straight Stick

Today

Including 4 FREE bonuses
worth $641
AND FREE SHIPPING

PLUS our no-risk 365-Day, 100%
Money
Back Guarantee and
Unconditional Refund Policy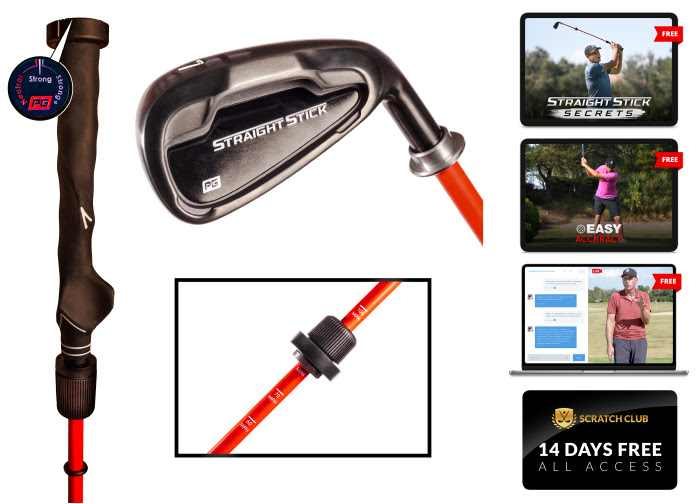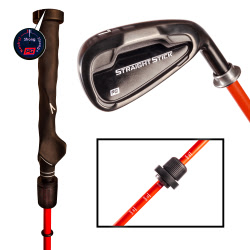 The Straight Stick
The first-of-its-kind automatic swing trainer, that dials in your contact and gives you automatic accuracy…
Without hitting thousands of balls, taking dozens of lessons or putting in 10,000 hours working on each core swing mechanic separately. Instead, the Straight Stick is the fastest way to get all your core swing mechanics working together in minutes.
It instantly gives you the confidence to flush any club in your bag. So you can attack flags, shoot lower scores, and finish entire rounds with confidence.
Regardless of your current age, skill or handicap.
PRICE: $299.00 Only $139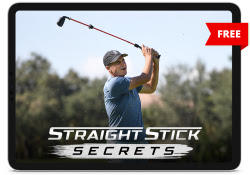 Straight Stick Secrets
Accelerate your results with the Straight Stick. Rocco will guide you through proven warm up and practice routines that you can do at home, on the range or before your next round — so you transform your contact and accuracy even faster.
Feel a surge of increased confidence each time you step onto the course knowing you're about to consistently make flush, accurate contact — on every single shot.
PRICE: $47.00 FREE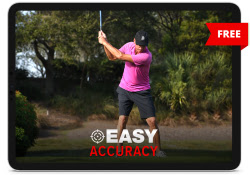 Easy Accuracy Video Training
The Straight Stick will already have you making perfectly flush compressed contact, with automatic accuracy… and this video training helps you take that to another level.
Learn the BEST contact and accuracy drills you can use to consistently hit your target, shoot lower scores, and feel unstoppable confidence.
PRICE: $197.00 FREE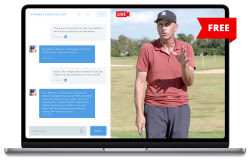 Straight Stick LIVESTREAM
This is your chance to learn from 6-Time PGA tour winner Rocco Mediate and get feedback as he gives a LIVE hands-on lesson and demonstrates all the ways YOU can use the Straight Stick to transform your contact and accuracy.
And if you have any questions about the Straight Stick, you'll be able to get them answered LIVE… so that you have everything you need to take your game to the next level.
PRICE: $300.00 FREE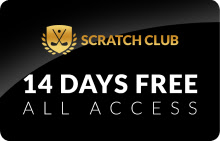 Scratch Club
Get a 14-Day Free Pass to "The Netflix of Golf" — with the world's leading collection of advanced tools and training from some of the greatest golf coaches in the world.
PRICE: $97.00 FREE
TOTAL VALUE: $940

YOUR PRICE: ONLY $139
(Save $801.00 today with this limited
time special offer)

INSTANT ONLINE ACCESS NOW FOR BONUSES
We Pay Shipping!
Click Here To Get Your Straight Stick And Immediately Start
Hitting Consistently Flush, On Target Shots!
365-Day 100% Money-Back
Guarantee
And Unconditional
Refund Policy