Thousands of Everyday Amateur Golfers are rushing to replace
their
3-Wood with…
Golf's
#1

Fairway Wood For Rock-Solid
Consistent Contact & Pinpoint Accuracy
It Combines the
Forgiveness

of a Hybrid with the

Distance

of a Driver… AND it's as

Easy To Hit

as Your Favorite Iron

If you want to make more consistent, rock-solid contact on those long shots off the turf…

Make mishit fairway woods a thing of the past…

Or just have a 'go-to' club in your bag for long, accurate tee shots when you're not feeling confident with your driver…

Then it's your lucky day.

Because today you can finally get your hands on the fairway wood that golfers everywhere have been talking about… all without risking anything.

This is a fairway wood that offers unrivaled distance, accuracy and consistency…

And it's the only fairway wood designed to eliminate inconsistent shots and make solid contact feel effortless.

In fact this club is so good that thousands of 'regular' golfers like you have already given it 5-star reviews and left raving comments like…

"Even on a mishit I was still in the fairway, pretty much where I was aiming… I think that this is probably one of the easiest clubs I've ever used in my life."

And…

"Replaced my 3 wood with this club. It is easier to hit off the fairway than my old 3 wood. Excellent golf club."
Introducing the
"Vixa V12"
A fairway wood that gives you consistent contact and pinpoint accuracy, by combining the forgiveness of a hybrid with the distance of a driver.
If you want a quick, easy way to lower your scores then you're gonna love the Vixa V12.
And there are three big reasons why the Vixa is gonna be a great club in your bag…
Reason #1 – You can use it instead of your driver, and hit it just as far.
We all have days where you lose confidence in your driver and can't seem to keep it in play. That's why the Vixa makes such a good driver replacement.
The Vixa is about an inch shorter than a typical driver, which makes it easier to hit. And thanks to its heat-treated inox steel clubface, the ball explodes off the V12 like you wouldn't believe.
Plus, not only are you gonna get that driver-like distance with this fairway wood… the Vixa uses steel instead of titanium for the clubface. That makes it more flexible and forgiving on off-center strikes. And that equals longer, straighter shots when you don't quite hit it flush.
Reason #2 – It's as easy to hit as your favorite iron.
The Vixa's shallow face allows you to tee your golf ball low for more control and consistency… without needing to adjust your swing.
That means you can make a normal swing whether you're hitting it off the tee or off the turf. And you won't have to worry about those topped or fat shots that come with your typical fairway woods.
Reason #3 – You get the forgiveness of a hybrid, with driver-like distance.
With the Vixa, you simply don't need a perfect swing or perfect contact.
The larger sweet spot is engineered to be more forgiving for the average golfer, meaning you'll be able to hit a near perfect shot even with an imperfect swing.
And that's why the Vixa feels like it automatically launches the ball straight and long, even on those mishit shots.
So if you're shooting in the high 70s or above, I'm confident this is a club that can really help you improve your game.
It's a great club if you want to get close to the distance of your driver but really improve your accuracy in the process.
And because you're a Performance Golf follower, we've got a special deal for you today…
Where you can secure a Vixa V12 at the special introductory pricing.
But that's not all…
The Vixa also comes with something you simply can't get from a major manufacturer:
A 60-Day, Money-Back Guarantee
That means you can hit the Vixa V12 all you want and simply return it for a refund if it doesn't rev your engines. Yep, they're that confident in its capabilities.
Try Vixa for 60 days and if you don't:
✓

Match or beat your current average driving distance…

✓

Find more fairways per round…

✓

Save score-killing penalty strokes from hazards and OB…

✓

Hit Vixa like a dream off the turf, and…

✓

Make it your go-to club for the toughest, most pressure-packed shots…
Then you can return it for a refund (minus any shipping charges).
That takes the risk off your shoulders and puts it squarely on theirs.
That's a pretty good deal, don't you think?
To learn more about the fairway wood that offers extreme forgiveness and flies long & straight, shot after shot — click the link below:
Unconditional 60-day
Money-Back Guarantee
To better golf,

Brixton Albert
Founder, Performance Golf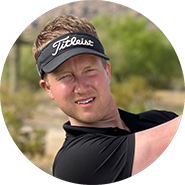 P.S. Here are some more golfers who are thrilled they added the Vixa to their bag…
"The Vixa gave me more distance even when I mishit the ball. I've never had a higher-lofted club that I trust as much as this one. It's accurate, feels great and looks great too." – Jim Baur
"The club was super easy to hit and it was reliably accurate." – Lee F. Crafford
"The distance I was able to fly the Vixa off the turf is a game changer for me on the long par fives that I have trouble reaching it in two. There's no question that I can fly to the green now." – Jason Carr
"This is a very easy club to use. Some clubs take a while to get used to, but this Vixa V12 took one swing and that was it. Great Club!" – Allen Rindfuss
"It is really high and straight and lands real nice. You take a lot of bad shots out of your bag when you do that. The accuracy is a lot better than any other club I've had throughout my years. It's just right down the middle without any hesitation. It doesn't go right or left. If you just stay behind it and hit it, it'll go out there." – Chino Miramontes
Unconditional 60-day
Money-Back Guarantee
P.P.S I purchased and tried the Vixa V12 myself — and I'm loving the distance and accuracy I'm getting with this club.
You can see my receipt below…
And if you want to see me hit a few shot with this club… make sure to watch the video above.
I can't want to hear your success stories with the Vixa V12!
Hit'em long and straight!