6-Time Major Champion And One Of The Greatest Ball-Strikers Of All-Time, Sir Nick Faldo, Reveals The Hidden Power Plane…
(Save $140)
Instantly Adds 30+ Yards Off The Tee… And Consistent Flush Contact… Without Hours On The Range…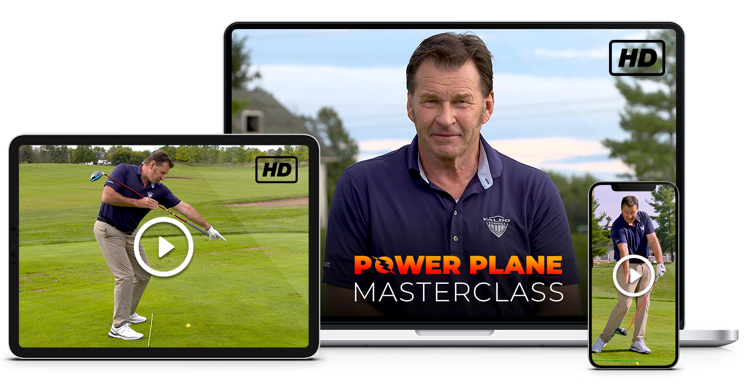 Get Your Swing on the Hidden Power Plane for an Extra 30 Yards off the Tee
Did you know that once you've mastered the first 8 inches of your swing, I can show you how to get an additional 30+ yards out of your drive?
Probably not… but that's ok.
Because right now, for the first time ever, I'm releasing my #1 secret for amateur golfers to gain distance as they age.
And it all has to do with something I call the hidden power plane.
I discovered this secret after playing in hundreds of pro-ams throughout my career.
At every event, I notice that almost all amateurs are making one major error in their swing that is costing them not only distance… but pure ball-striking abilities… and worst of all, consistency.
So if you're someone who's struggling to pick up extra yards…
Or if you're someone who wants to become a more consistent player…
Then do yourself a favor and check my brand new Power Plane Masterclass…
I can assure you this is the fastest way on the internet to gain 30 yards of distance… and the best ball-striking of your life.
6-Time Major Champion And One Of The Greatest Ball-Strikers Of All-Time, Sir Nick Faldo, Reveals The Hidden Power Plane…
(Save $140)
Instantly Adds 30+ Yards Off The Tee… And Consistent Flush Contact… Without Hours On The Range…