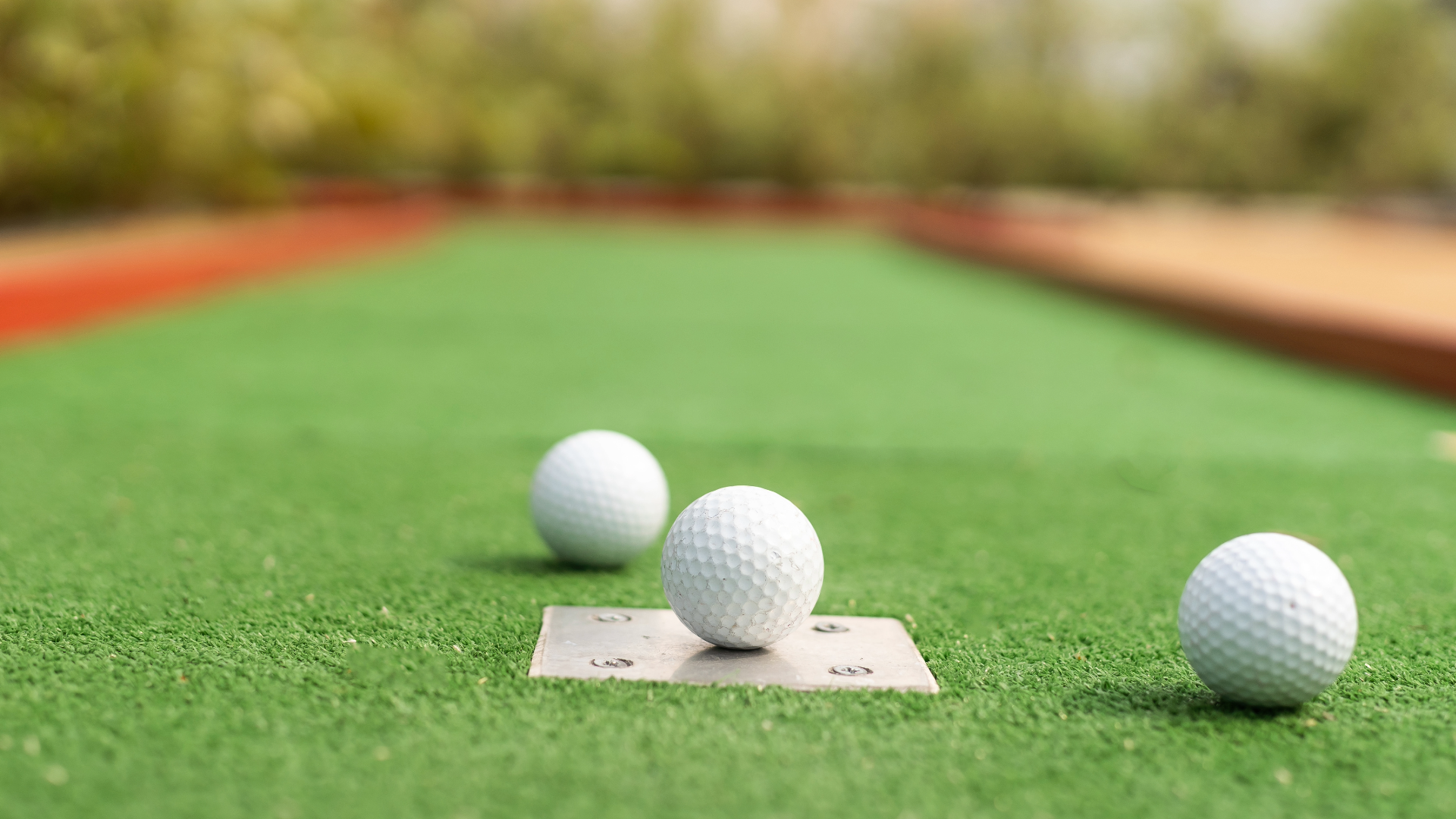 Does your beginner golf practice routine need help? If so, you're in the right place! When it comes to golf for beginners, it can be hard to know where to begin with practice and drills to help improve your game, golf swing and score.
In this golf for beginners practice routine guide, we'll make improving your swing simple, so you can start playing better golf – even if you're crunched for time.
Goals and Practice for Beginner Golfers
So, how do you structure a golf practice plan? How many hours a week do golfers practice?
There is no hard and fast rule with golf practice – it depends on your goals and schedule more than anything else. Before getting into different routines, let's first address what you should work on at the driving range and short game area to get better results on the course.
Set A Clear Intention for your Golfing
One of the best mental golf tips with practice is to always set an intention for what you want to achieve in each session. Far too many golfers go out and just bang balls at the driving range hoping to get better. This is like walking into the gym with no clear plan and hoping to lose weight or add muscle.
With golf and fitness, you need a clear plan before each session to maximize your practice time.
When it comes to golf practice, get clear, even if it's just a minute in your car, about what you want to achieve. Think about your short-term and long-term goals to work on the parts of your game that need the most attention.
It's also a good idea to have a set amount of time for each session to stay focused. Having a clear deadline – whether it's 30, 60, or 90 minutes – will help you prioritize your time and stay mentally sharp.
As Harvey Penick once said in his book For All Who Love the Game, "Every day I see golfers out there banging away at bucket after bucket. If I ask them what they're doing, they say, 'What does it look like I'm doing, Harvey? I'm practicing!' Well, they're getting exercise all right. But few of them are really practicing."
Set a clear intention and allocate a certain amount of practice time before each session to practice, not just exercise.
Work on Your Weaknesses
The second tip to creating a practice routine is to work on the weaker parts of your game.
One of the challenges of golf is that there is so much to learn, and we're not just talking the etiquette or rules, but in terms of the variety of shots you need to learn including the driver, fairway woods, irons, wedges, chipping/pitching, bunker shots, and putting.
This is why when practicing golf for beginners, it's crucial to spend the majority of time on your weaknesses. Too many golfers focus on their strengths because they're good at them, and neglect shots they struggle with on the course.
Apply the 80/20 principle to practice; spend 80% of your time on weaknesses and 20% on strengths. Divide your golf game into five parts so it's easy to evaluate and then work on specific areas that need improvement.
The five areas to think about include:
Driver and fairway woods
Irons and hybrids
Wedges
Short game – chipping, pitching, and bunkers
Putting
We'll get into specific plans below based on your handicap and goals.
Try Beginner Golf Lessons or Use Training Aids
The driving range is a great place to learn more about your golf swing and make technical changes for more on-course consistency. Focusing primarily on technical adjustments during your practice sessions, can help prevent an overload of swing thoughts when you're out on the golf course.
One way to instantly improve your practice sessions is to work with a coach – virtually or in-person, to address the golf fundamentals. This might mean finding a coach at your local driving range and working on your swing or a specific part of your game.
However, online golf lessons are becoming more popular as you can submit swing videos and get video feedback from a coach anywhere in the world. Having swing videos and drills related to your swing can help ensure you're spending time on the right part of your game.
Make sure to check out our VIP coaching to get 1:1 coaching with a PGA Tour Level Instructor. Simply submit your swing videos and your coach will analyze your swing, provide a personalized game plan, and answer questions along the way.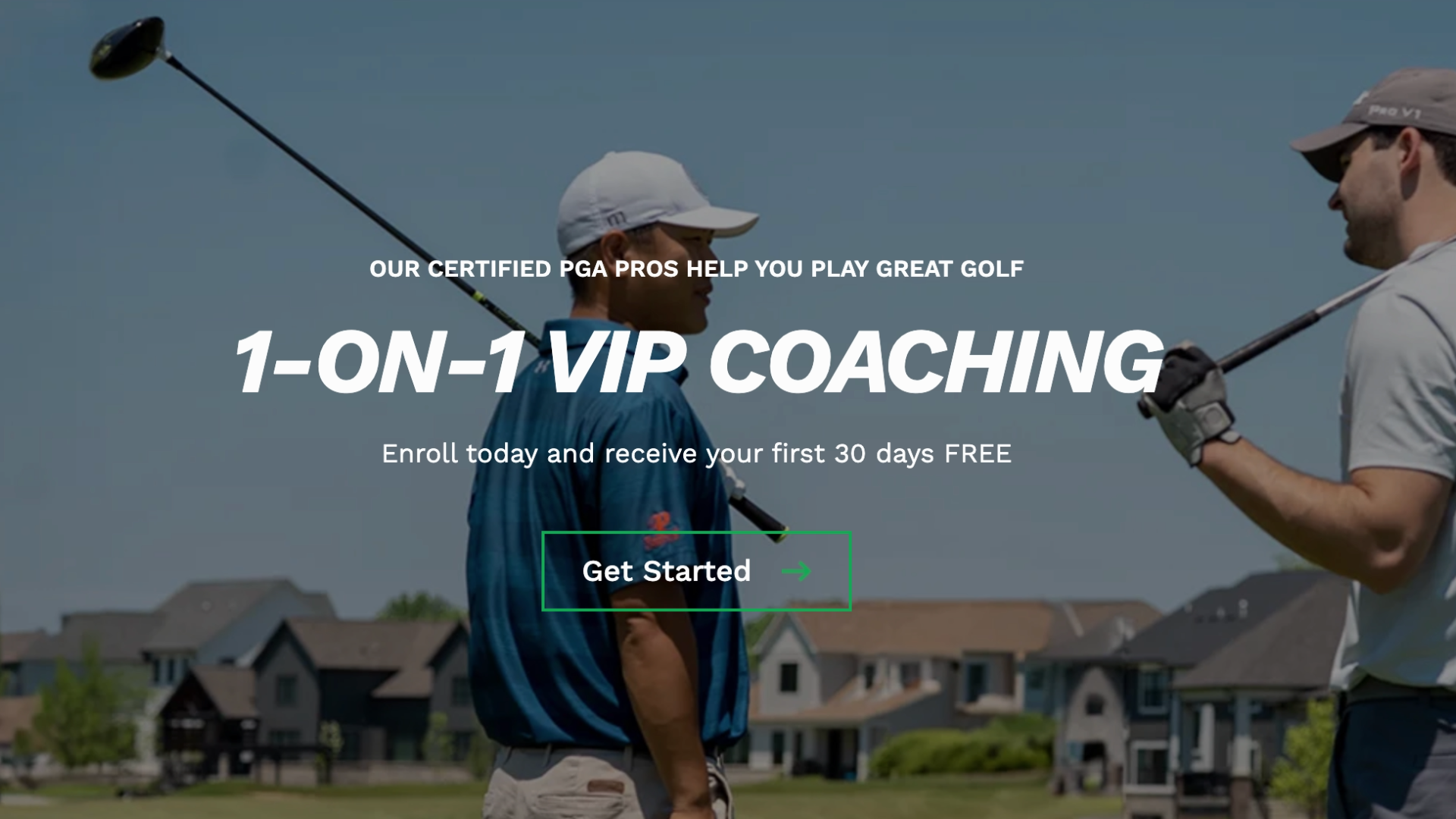 Or, if you like to figure out your swing without a coach, training aids can help a ton. First, you need to identify what is the biggest issue – such as your grip, takeaway, or release – then find a training aid that can help.
Here are some of our favorites:
Straight Stick: This swing trainer will maximize your practice time by teaching you how to increase lag and time your release for more clubface control. The clicker technology and adjustable Accugrip work for any type of golfer. Plus, you can hit real golf balls at full speed and get instant feedback on every shot.
The StraightAway: Learn from one of the top instructors in the world – David Leadbetter – to improve your takeaway. So many swing flaws stem from a poor takeaway but this training aid can help get your swing started correctly.
Also, you can always check out YouTube to get advice on different areas of the game. Our YouTube channel has tons of helpful videos to help you with different parts of the swing from top coaches.
Spend More Time on Your Golf Short Game
The driving range is obviously very important to groove a consistent swing but don't neglect your short game. Since most shots happen inside 100 yards, it's imperative to spend time with wedges and your putter.
Here are some creative ways to improve your short practice:
Up and down game. Grab one ball, a LW or SW, and putter to see how many balls you can get up and down with for 9 or 18 holes. Putt each ball and go through your pre-shot routine to improve your scrambling skills.
Points game. Invest in a set of target rings to make practice more competitive and points-based. Either solo or with a friend try to see how many points you can get based on different circles from all types of shots around the green.
Short-putting challenge. Phil Mickelson said he would make 100 3-footers in a row before every competitive round. If he missed, he'd start over at the beginning. While this might be a little much for amateur golfers, start with 10 or 20 in a row and see how many you can make to build confidence on short putts.
Lag putting challenge. With one golf ball try to see how many long putts (30–50 feet) you can make in two putts or fewer. This will help improve your speed control and help you avoid 3-putting on the golf course.
Golf for Beginners: Example Practice Plans
Now that you know what to work on in practice sessions, let's get into different practice plans for different schedules.
30-Minute Practice Plans
If you're crunched for time and need help on your short game, this routine can help.
Try 10 minutes each of the following:
Working on short putts or lag putts (30 to 40 feet) on a putting green
Chipping green work with one basic shot like chipping, pitching, or bunker shot
Practice with wedges at the range working on 30-60 yard half shots
If your short game is solid but driving needs some work, here's a good way to spend a half hour at the range.
Again, try 10 minutes of:
Warm up, working your way from wedges to irons to woods.
Hitting the driver at a specific target or imaginary fairway between two flags.
Hitting the driver with a full pre-shot routine.
This is also a great routine to end your pre-round warm-up and get ready for the first official tee shot.
60-Minute Golf Practice Plan
10 minutes on 3–6 footers at the putting green.
10 minutes warming up with wedges, irons, then woods.
30 minutes working on the weakest part of your long or short game.
10 minutes on short game shots that trouble you the most (bunker shots, flop shots, etc.).
If you want to go even longer with 90 minute or even two-hour practice sessions, just adjust accordingly, keeping with the mentality of 10 minute intervals and focusing on what you need to adjust the most. With longer sessions don't forget to take regular breaks to stay mentally fresh.
Golf Improvement At Home
Also, even if you don't have time to get to the driving range or short game area, you can improve your game at home.
Here are a few practice routines for inspiration:
At Home Net Practice Routine
10 minute warm up with wedges.
15–20 minutes with irons/woods (can use a training aid).
15 minutes putting with an at home putting green.
No-Net Practice Routine
20 minutes on indoor putting green (focusing on 3-6 footers). Challenge yourself to make a certain number of putts before moving on to make practice feel more realistic to the course. Add in your full pre-shot routine to make it even more effective at home practice session.
10–15 minutes making 100 practice swings with a normal golf club or using a swing trainer like the Straight Stick. As Hank Haney once said, "There's no way to avoid the work that comes with building a good swing, but the best way to create a great base for improvement is to make 100 practice swings with an iron every day. You don't need a ball, and you can do them in your living room in front of the TV."
Closing Thoughts
Hopefully these practice tips will help your game improve and hit your goals sooner.
Golf practice can happen in many different shapes, just make sure it's always fun. If you find yourself in a rut or not as motivated to practice, make sure to mix it up with different routines.
One last thing to mention – don't judge a practice session by time alone.
Spending 30 minutes on focused practice beats 60 minutes of lazy, unstructured practice any day. Sometimes a shorter session makes it easier to focus and get better results.
Lastly, don't forget to check out different training programs from top coaches like Hank Haney (Tiger's former coach), Martin Chuck, Sir Nick Faldo, and more. Each program can help with a certain part of your game – including how to stop slicing, gaining distance, tempo, and putting.